Would it surprise you to know that a car originally built for Rick Hendrick was engineered to perform without compromise? Keith's incredible pro-touring 1969 Chevrolet Camaro is powered by a 676HP LS9 mated to a Tremec TKO-600 transmission and rides on Detroit Speed suspension, JRi coilovers, Brembo disc brakes, 275/35R19 & 325/30R19 Nitto Invo tires, and 19x10/19x12 Forgeline ZX3P wheels finished with Silver centers & Polished outers! See more at:
https://forgeline.com/customer-gallery/keith-byer/
Photo by Chris Shelton, courtesy of Super Chevy Magazine.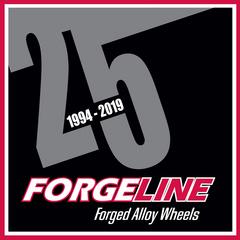 Keith Byer's '69 Camaro on Forgeline ZX3P Wheels
Parked to
Chevrolet Camaros
by
Forgeline Motorsports
Keith's incredible pro-touring 1969 Chevrolet Camaro is powered by a 676HP LS9 mated to a Tremec TKO-600 transmission and rides on Detroit Speed suspension, JRi coilovers, Brembo disc brakes, and 19x10/19x12 Forgeline ZX3P wheels finished with Silver centers & Polished outers! See more at: https://forgeline.com/customer-gallery/keith-byer/
Vehicle Info: 1969 Chevrolet Camaro