The Diavel's ignition is actuated by an electronic key in the rider's pocket, which communicates with the motorcycle when within a distance of approximately 2 metres (6.5ft). The motorcycle recognises the dedicated key code and automatically enables the bike's systems. Pressing the key-on switch then activates all systems to "on" and the engine is ready to be started. The electronic key, which internally consists of a radio circuit, externally doubles as a mechanical flip-key, required to open the seat and fuel tank cap. When parking the motorcycle, an electronic lock can be actuated on the steering simply by applying full steering-lock and pressing the ignition-off button a second time.
The Diavel is equipped with the latest and most compact Bosch ABS system as original equipment, providing a major contribution towards performance control. Working together with top Brembo components, the special Diavel chassis configuration, and Pirelli tyres with Enhanced Patch Technology (EPT), the Bosch ABS gives the Diavel even greater braking performance that of the awesome Ducati Superbikes.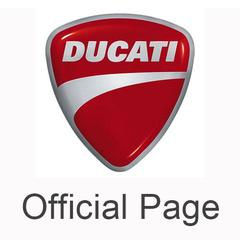 Ducati Diavel Dark
Parked to
Diavel - Don't Call Me a Cruiser
by
Ducati
A massive 240 section rear tyre is the perfect example of how Diavel designers used a no-compromise attitude when applying their wish list of features. The sheer width of rubber communicates so much power and style that the R&D team vowed to find, and succeeded in finding, a way to make it handle.
Vehicle Info: 2014 Ducati DIAVEL