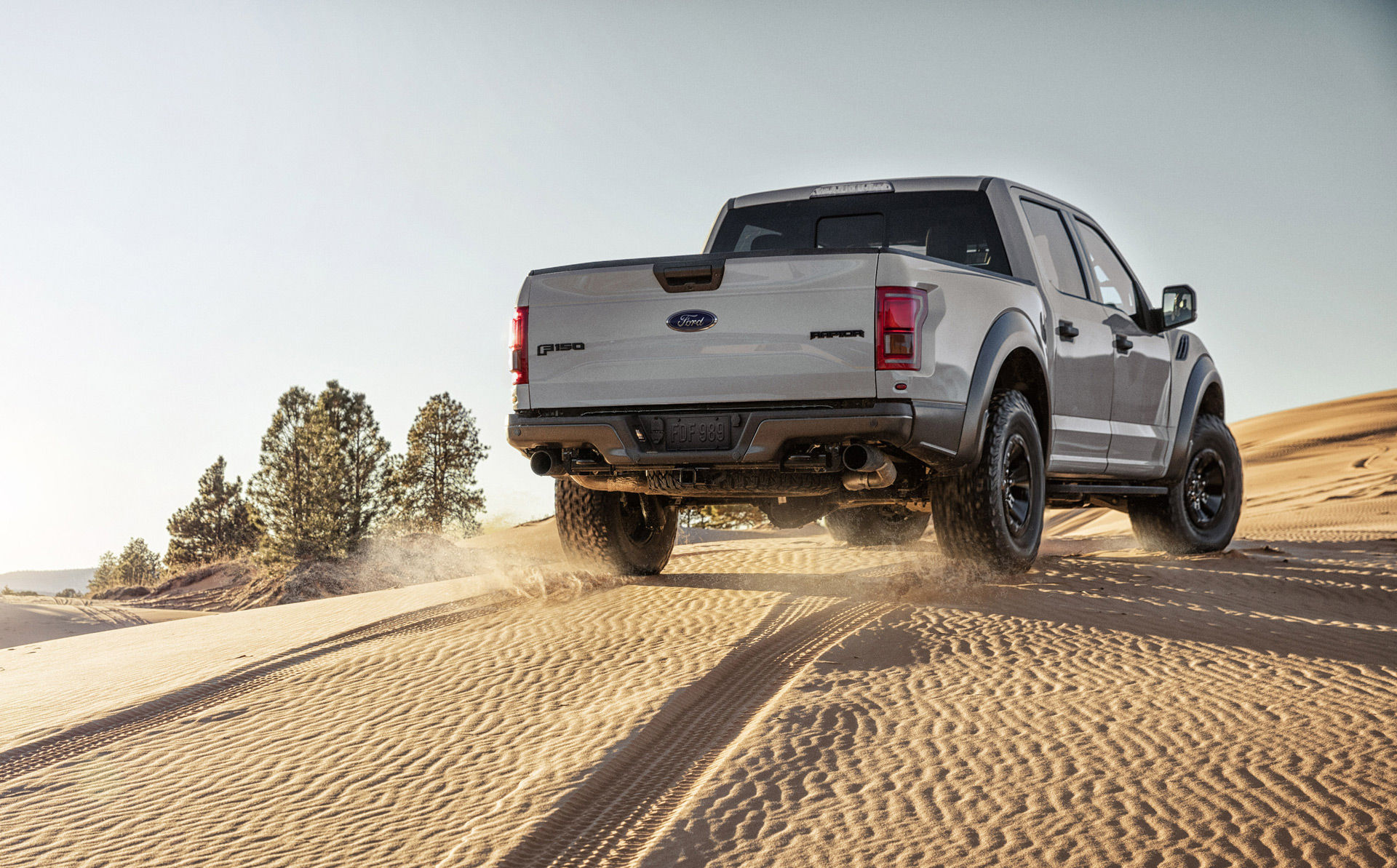 Overall length is up a foot compared to the standard two-door Raptor.
Look for a 3.5 liter Ecoboost V6 putting out 411 hp and a 10 speed auto is botht he two door and Supercrew.
Don't worry about weight. With the F-150s aluminum construction, weight is down 500lbs according to Ford.
Suspension upgrades and Ford's Terrain Management system should mean that you can have fun in just about any condition.