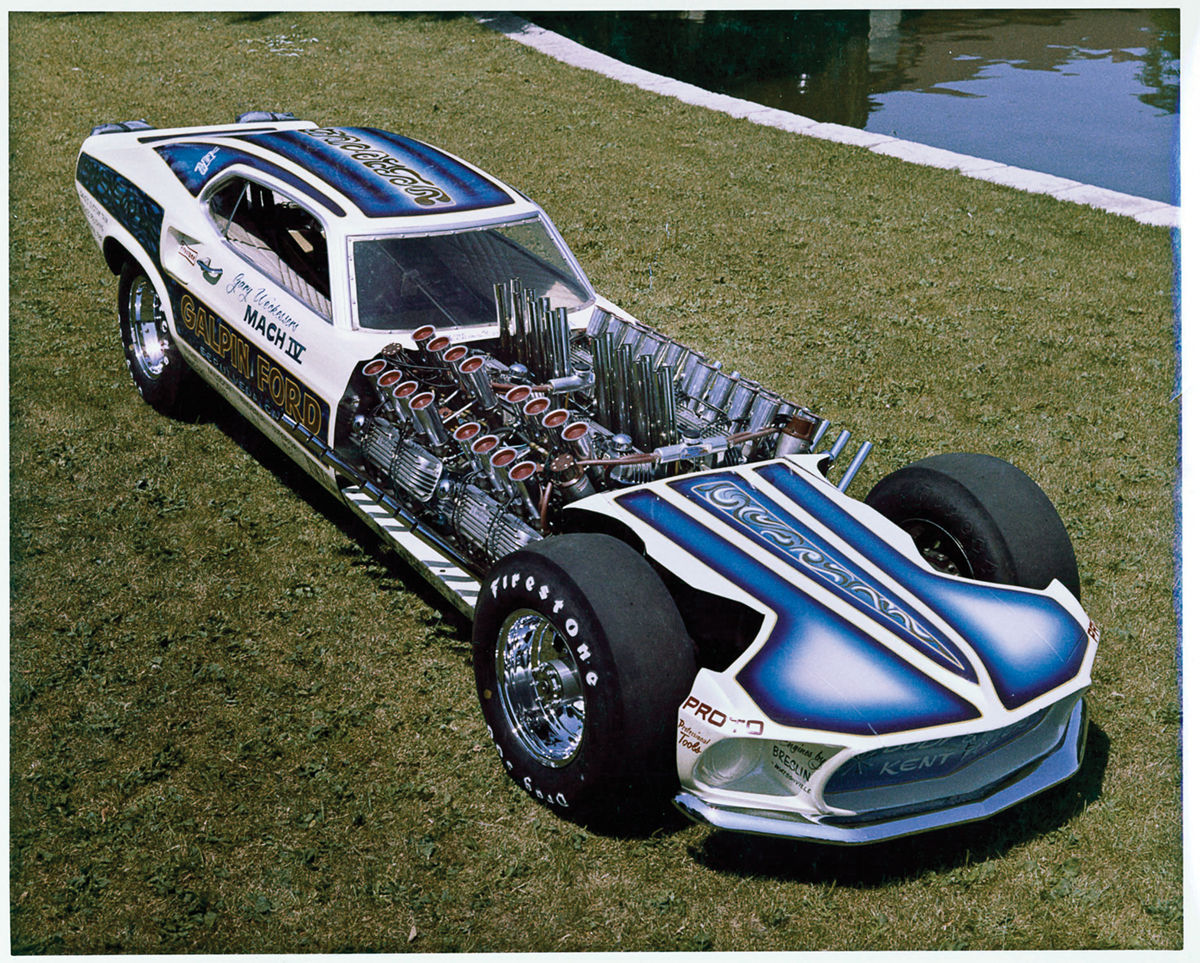 Powered by four Ford 351 Windsor V8 engines with a total displacement of 1,404 cubic inches; the 351s were built with 10.5:1 compression and faced back-to-back, requiring reverse-grind cams for the engines up front.
The most interesting aspect about the Mach IV: all its mechanical presence powering all four wheels was achieved with a single clutch!
Although the MACH IV was a show car, it definitely had the stuff to back it up, hitting 180 mph and posting a 7-second quarter mile time.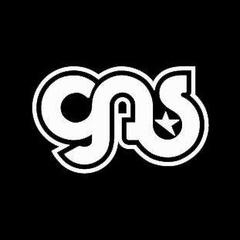 Gary Weckesser's Mach IV 4 Engine Mustang Overhead
Parked to
Gary Weckesser's Mach IV 4 Engine Mustang
by
Galpin Auto Sports - GAS
The vehicle was sponsored by Galpin Ford and worked on by Galpin's Service Department, and featured a chassis made from 4130 chrome moly tubing and a modified fiberglass 1969 Mustang "Sports Roof" funny car shell.
Vehicle Info: Ford