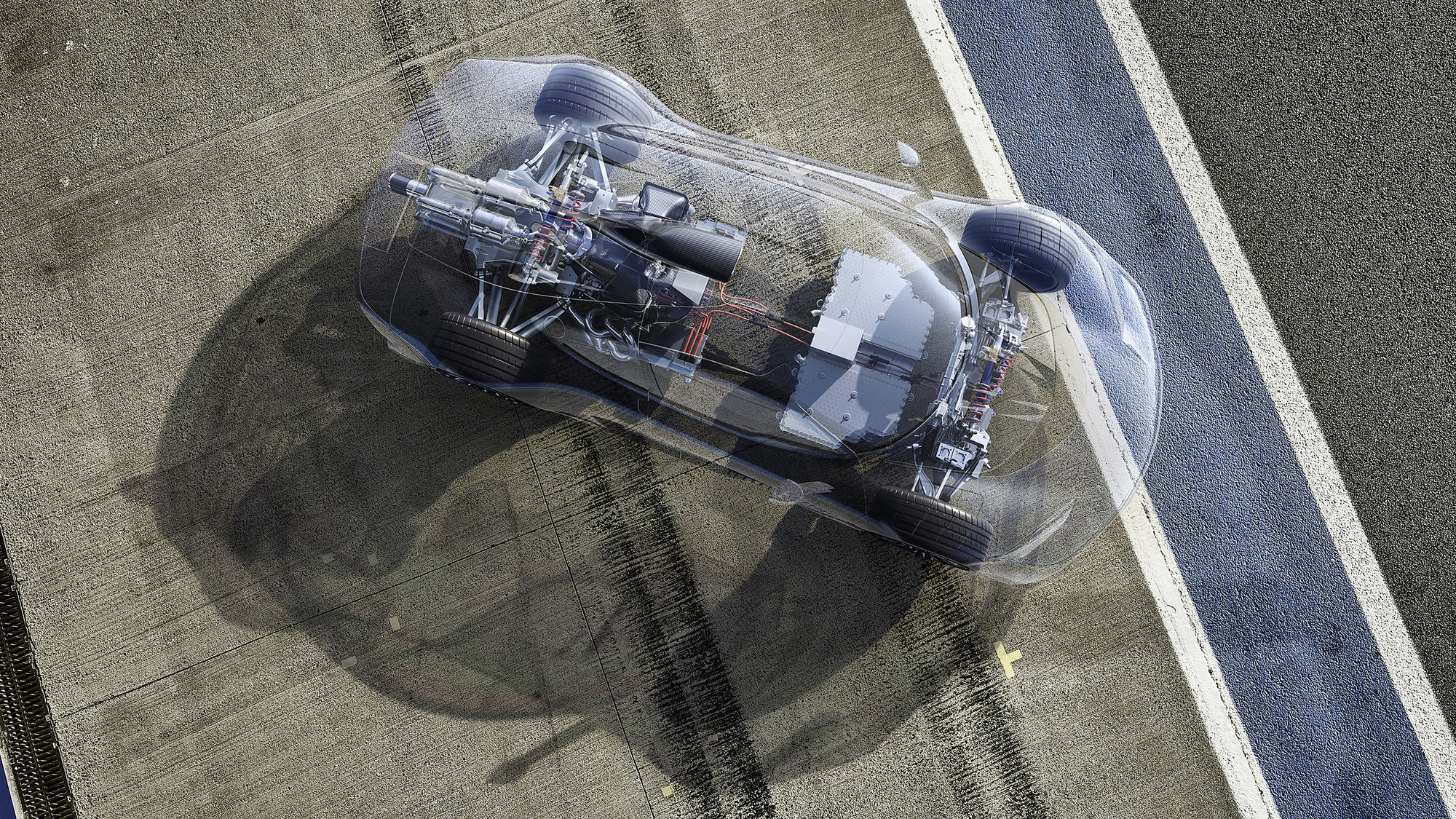 The tiny 1.6-liter single-turbo V6 spins out to an 11,000-rpm limit and it claims more than 40-percent thermal efficiency.
Be aware, the fully stressed engine and eight-speed transmission combination will have to be taken into AMG every 31,000 miles or so for a full tear-down and overhaul.
Just like the dominant Mercedes-AMG Formula One engine, the Project One's powertrain has a split turbocharger, a 120-kW electric on the turbo itself and another one on the crankshaft. Then there are another two smaller electric motors to drive the front wheels.
The pushrod, mutli-link suspension systems bolt directly onto the carbon-fibre chassis tub, but it's more complicated than that. There are two coilover systems sitting horizontally at each end, and the pushrod sprints struts eliminate the need for a stabilizer bar. It's designed to deliver comfort, but to eradicate rolling movements in quick direction changes.