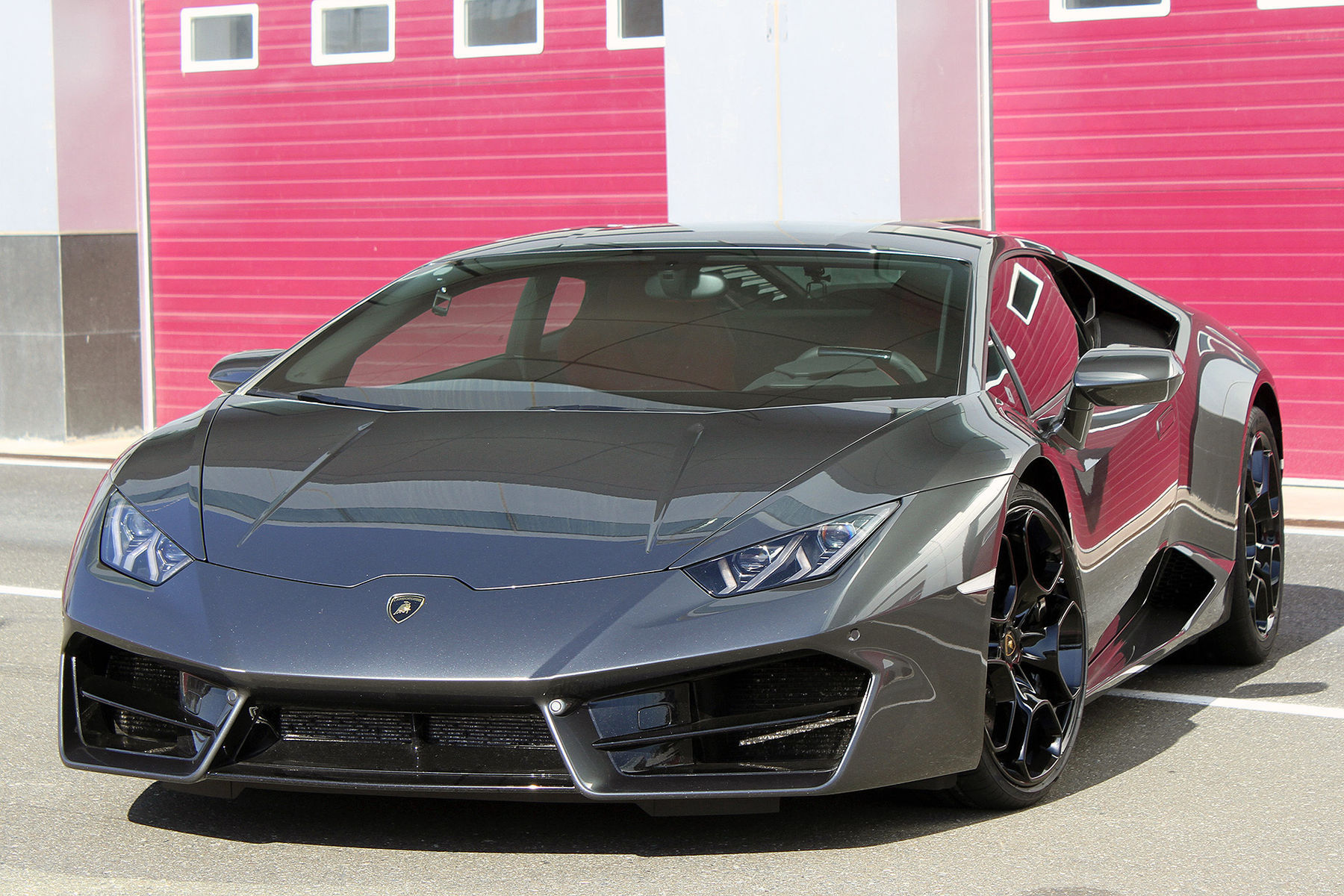 572 hp and 398 lb-ft of torque are all sent to just the rears. Delivery through the 7-speed gearbox is smooth and more usable even though acceleration is .2 seconds slower to 60 than the 610-4.
Designers reworked the strakes on the lower front intake and removed the hexagonal mesh ornamentation, so you peer straight at radiators. That with a few small tweaks to the aero in the back, and new 19 inch wheels are the only styling changes for the 580-2. The interior is identical.
With the mechanicals of AWD gone, weight shifts rearward. Mix that with changes to the front end setup, and the front end is so lively it's peeking in the direction of sensitive.
The Stability control works well. Instead of ECUs doing calculations, the Lamborghini Piattaforma Inerziale puts three accelerometers and three gyroscopes in the coupe's center of gravity to measure yaw, pitch, and roll. The LPI's 10-millisecond input/response time with the various control systems avoids the lag of computers having to do calculations, bailing you out of bad action while you're still on the throttle. If you need to dive on the brakes, only a touch of squirm remains. It's there, but no longer unsettling.