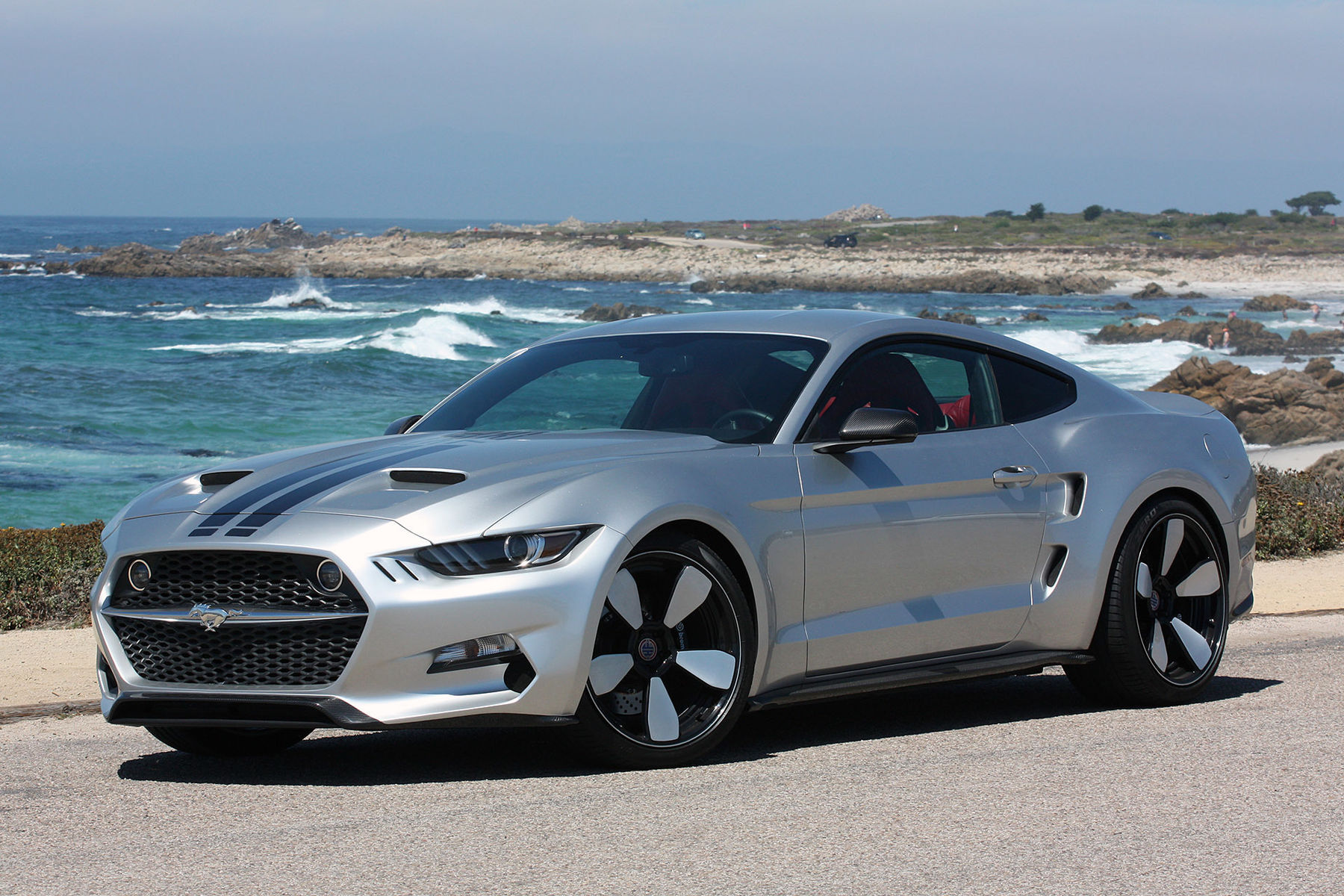 Galpin Auto Sports bolts an Eaton-Roots style supercharger on the 5.0 liter to boost output to 725 horsepower.
Upgraded brakes by Brembo use six piston calipers
The stripes are actually unpainted and covered with clear coat to show off the carbon fiber construction of the hood.
Fisker calls the wheels "A modern interpretation of the retro Mustang wheel."
The air intakes funnel air to help the rear brakes cool.