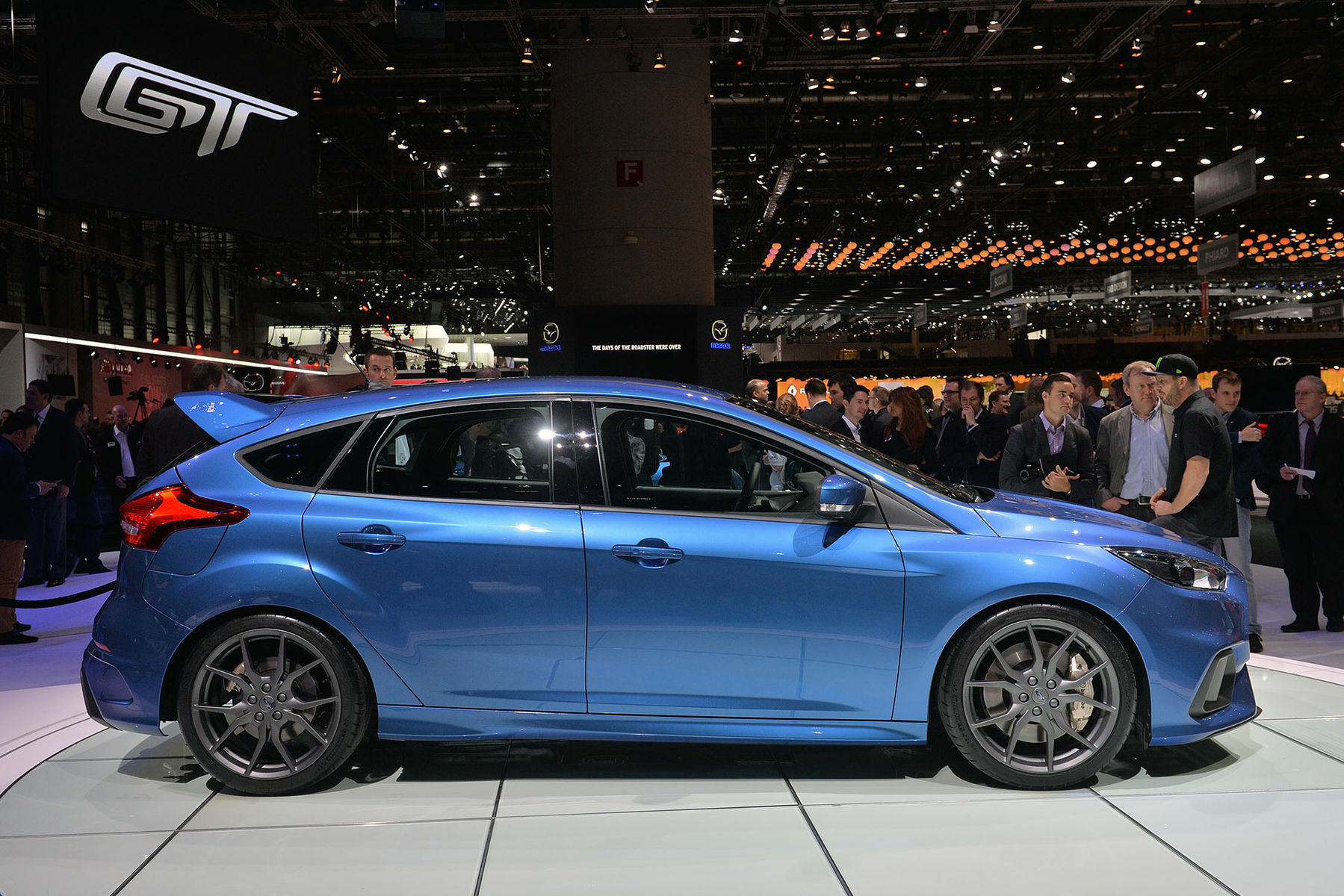 Officially official - Ford confirms pricing for the RS to start at $36,605, which includes the $875 destination fee.
This hatch is definitely hot - 350 horsepower and 350 pound-feet of torque, which will get the RS to 60 mph in a claimed 4.7 seconds.
The power is put down with a combination of launch control, all-wheel drive, and torque vectoring at the rear axle. Just pick your settings and go.
Your shift light comes on at 5,900 RPM, and starts blinking at the 6,800 RPM redline.
Expect US deliveries sometime in Spring of 2016.
No word yet on exact options, but leaks suggest navigation, leather seats, a sunroof, and 19-inch wheels with Michelin Pilot Sport Cup tires will be on the list.
The EcoBoost four gets an "all-new" low-inertia, twin-scroll turbo delivering a peak boost of 23.2 psi.
2016 Ford Focus RS
Parked to
Cool stuff
by
Brian Bagel
New details emerge about the Blue Oval's hottest hatch.
Vehicle Info: 2016 Ford Focus RS