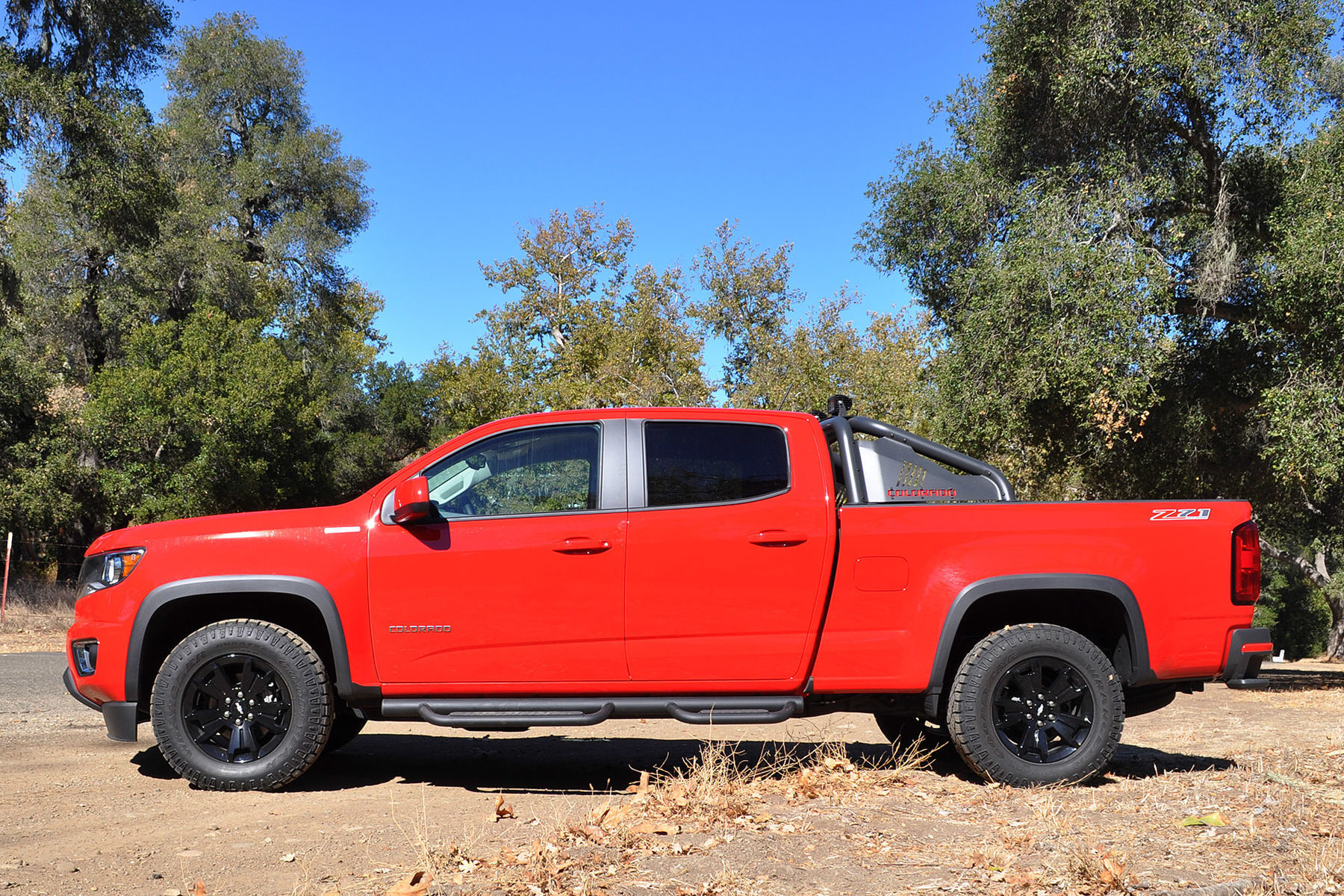 The 2.8 liter Duramax four-cylinder puts out 181 horsepower and 369 pound-feet of torque. But don't expect the typical diesel sounds in the cabin. They've been engineered out, for the most part. All you get is a smooth whoosh.
The diesel four is crew cab-only, with a choice of two bed lengths and either two- or four-wheel drive. If you want the four in the Work Truck trim, you're out of luck.
The diesel four is a mid range model, slotting above the standard V6. It should come in around $40,000.
Towing is where the diesel shines. Capacity is at 7,700 pounds, while the four-wheel-drive models can handle 7,600, up from a max of 7,000 pounds for a V6 Colorado.
The interior is comfy and car-like. The 8-inch infotainment system will have CarPlay with Android Auto available in March of 2016
EPA estimates are in: 31 miles per gallon highway, 22 mpg city, and 25 mpg combined for two-wheel-drive Colorado and Canyon diesels. That's just good enough to take the pickup fuel-economy title from the Ram 1500 EcoDiesel HFE, which carries EPA estimates of 29 mpg highway, 21 mpg city, and 24 mpg combined. Four-wheel-drive models offer slightly lower economy figures of 29/20/23, respectively. Drivers can cover quite some distance, too – the GM twins' 21-gallon tanks mean a maximum range of 651 miles.
Neil Parker

Why would I pay $40k for a mid-sized truck? Is the fuel savings really going to pay off? I'd have to need to tow every day to justify. I'd rather have a fullsize with an active fuel management V8.