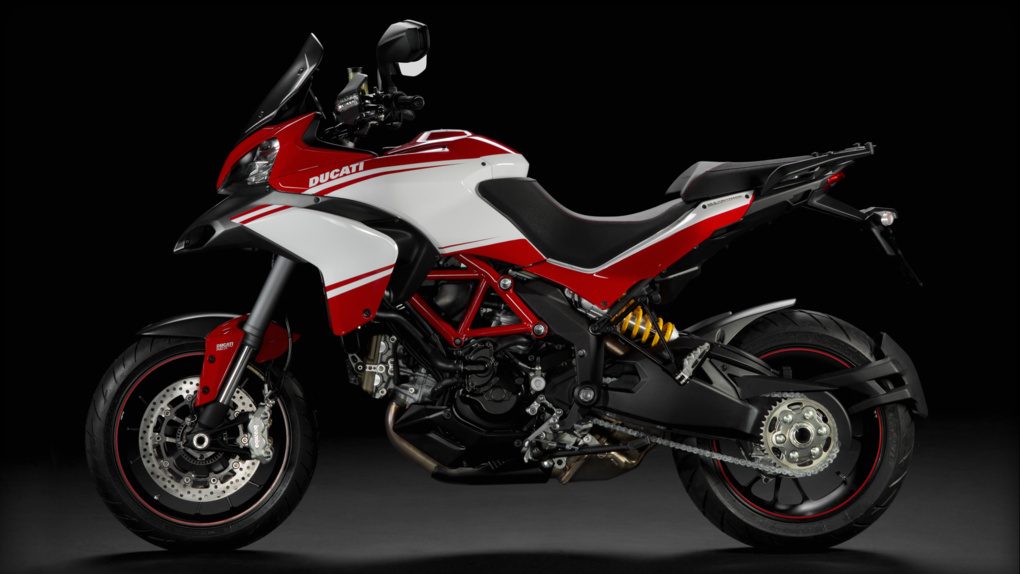 The new Multistrada family introduces the second generation of Testastretta 11° DS engines with several new features that make it even smoother and more tractable. Dual Spark ignition (DS) uses two plugs per cylinder to ensure complete combustion in very short time. The fuel injectors have been relocated to aim the jet of fuel directly at the hotter rear end of the suction valve, so that all fuel is atomised.
Ride-by-Wire technology offers three different engine mappings with different torque and power delivery: 150 hp with sporty delivery 150 hp with progressive delivery 100 hp with progressive delivery The structural characteristics of the new second-generation Testastretta 11° DS engine combined with Ride-By-Wire technology made it possible to achieve four bikes in one.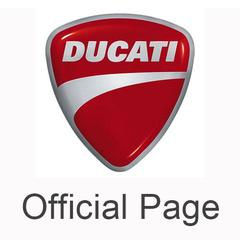 Ducati Multistrada Pikes Peak Edition
Parked to
Multi-talented
by
Ducati
The Pikes Peak Special Edition is a faithful replica of the Multistrada that has been victorious in the prestigious PPIHC three years running. Based on the S version, it includes all the elements typical of Ducati's sporting tradition such as Marchesini 3-spoke wheels and gritty carbon fiber accessories.
Vehicle Info: 2014 Ducati MULTISTRADA 1200S PIKES