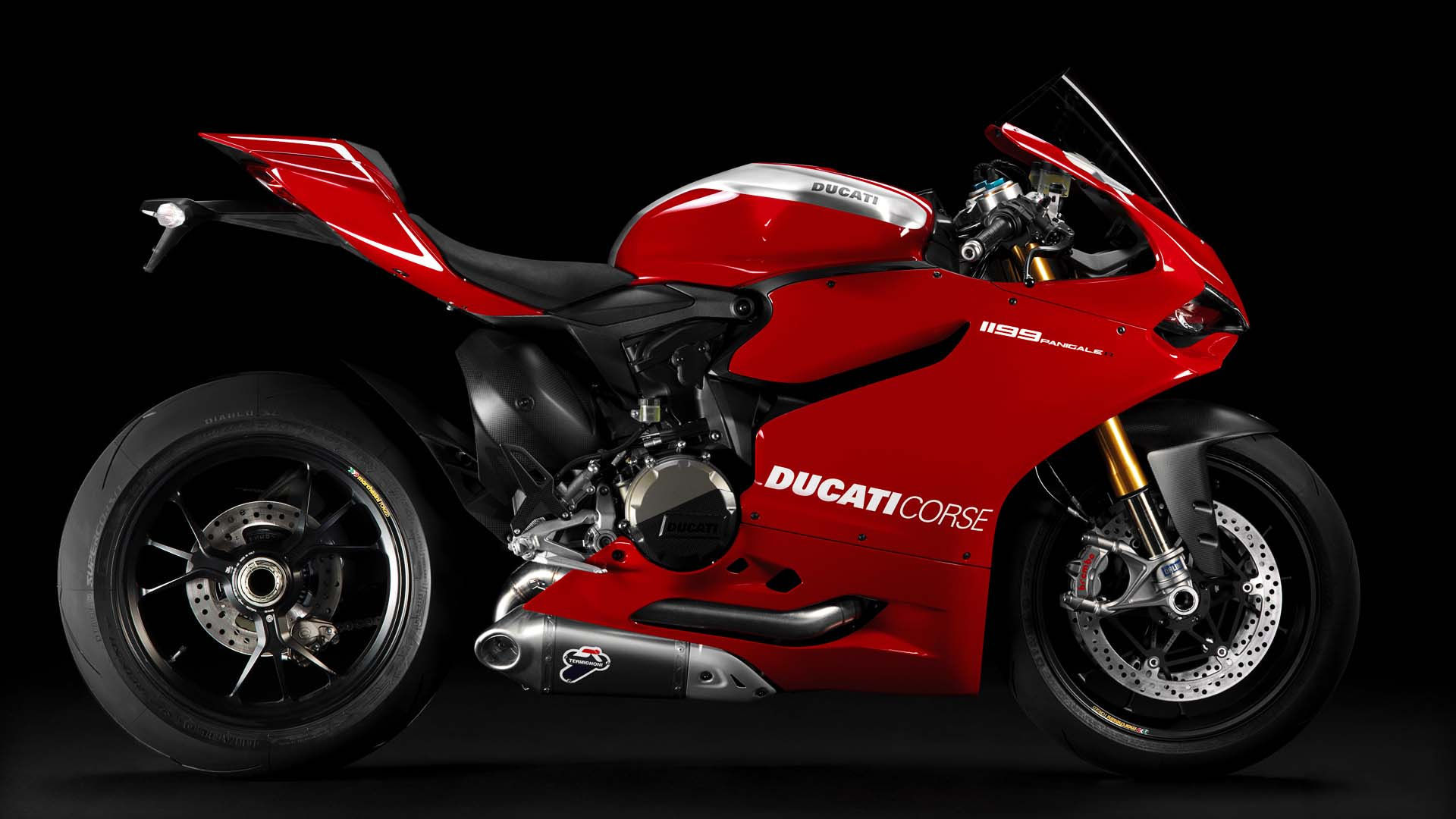 The 1199 Panigale features a distribution of weights equivalent to 52% at the front and 48% at the rear without the rider. The ratio then becomes an optimal 50:50 when the rider is on the seat to guarantee absolute stability and handling. To achieve this optimal configuration, solutions were implemented to allow a concentration of the weights at the front: the engine has come forward 32 mm compared to the 1198, the exhaust system is placed under the engine, the rider's position is advanced by 30 mm. Added to all this is the new single-sided swingarm in 100% cast aluminium secured directly to the rear of the engine, longer than the 1198 by 39 mm.
The instrument panel on the 1199 Panigale takes the revolutionary TFT panel designed for the Diavel to another, even superior, level by applying the most highly advanced technology in the field of data visualisation. The colour display's configuration is variable and automatically adapts to the variations in environmental light and to the selected Riding Mode. In the "Road" and "Wet" Riding Modes, speed takes centre stage and is displayed in large numbers in the middle of the display, whereas the two boxes containing "supplementary information" underneath provide data on total mileage and engine coolant temperature. In the "Race" Riding Mode, the display layout is automatically reconfigured, shifting the display of the vehicle's speed in the lower information box at left and making room for the last lap time, centrally displayed in large numbers
As an exclusive feature, the1199 Panigale is equipped with the brand new M50 Monoblock callipers. Sporting an extremely compact design that has led to a weight reduction of 7% with respect to the previous system and machined out of a single alloy block, the M50 callipers offer higher rigidity and deformation resistance during the hardest braking.