As an urban environment often requires an even more user-friendly motorcycle, the Urban Riding Mode instantly transforms the Multistrada 1200 into the most manageable, everyday transport. Power output is reduced to 100hp, and the suspension, on the 'S' versions, to a setting perfect for tackling the maze of city streets full of speed bumps and drain covers. Once again, DSS is also reconfigured to provide appropriate active management in this demanding environment. DTC is further enhanced to level six to provide high system intervention during the most chaotic of stop-start traffic and ABS to a city-oriented level three interaction for maximum confidence with "lift-up" detection active and combined braking optimised.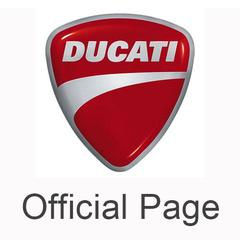 Ducati Multistrada 1200 S Granturismo
Parked to
Multi-talented
by
Ducati
The S Granturismo embodies the touring spirit of the new Multistrada to perfection. 73-litre panniers, top case and Ducati Skyhook Suspension (DSS) have been combined with even more touring-oriented ergonomics to engine protection bars, to provide an optimal set-up whatever the riding conditions. The goal: to tour the world.
Vehicle Info: 2014 Ducati MULTISTRADA 1200S TOURING