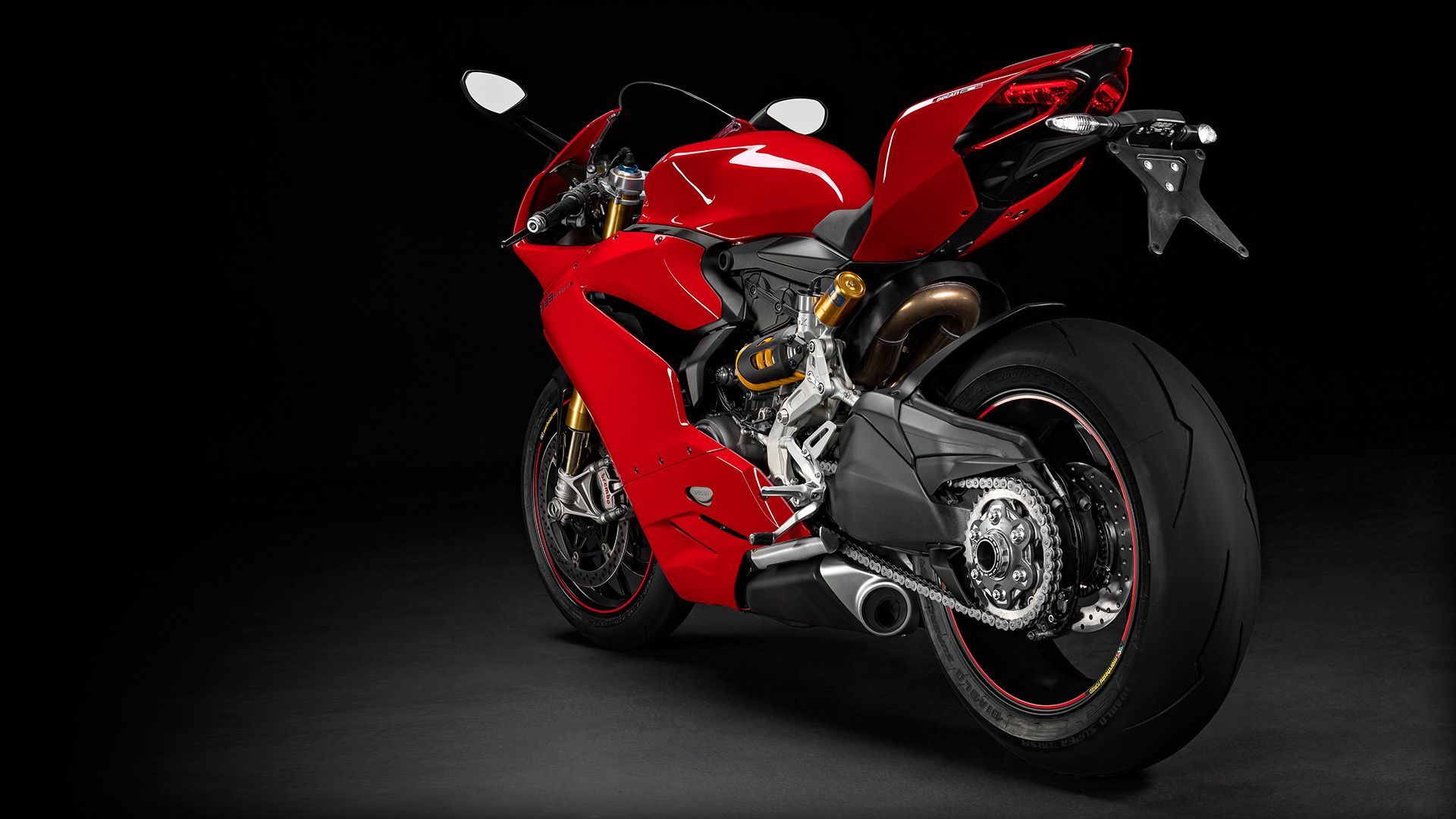 The Panigale's Monoscocca chassis forms its structural backbone - compact, rigid, lightweight, and multi-functional. Cast in aluminium, it attaches at its rear directly to the heads of the Superquadro engine and contains the steering head and bearings at its front. In addition to performing the function of a traditional frame, the Monoscocca also serves as the airbox and in this way significantly contributes to lowering the overall weight of the motorcycle. Housed inside it are the air filter, throttle bodies and fuel circuit complete with injectors, making it truly unique and a revolutionary advancement to the world of traditional motorcycle construction.
The 1299 Panigale S features the world-exclusive Ohlins Smart EC semi-active suspension system. Consisting of an NIX-30 front fork, a TTX rear shock, and a steering damper, this system interfaces with the Bosch Inertial Platform and dynamically responds to changing road and riding conditions, allowing the best possible suspension performance and total motorcycle control. It operates in one of two modes: Fixed, which is non-active and allows the rider to set specific levels of front and rear compression and rebound, along with steering damper tension. These levels are maintained constant until the rider changes them again, exactly as a traditionally adjusted suspension system. Alternately, there is the Event Based mode, which is semi-active and allows the rider to select levels of suspension "behavior" ranging from Hard to Soft. In this mode, the system then dynamically adjusts compression, rebound, and damper tension in response to ride conditions, maintaining the overall "behavior" previously selected by the rider.
The 1299 Panigale S and Panigale R feature Marchesini tri-Y spoke forged aluminium wheels, which have an eye-catching racing style and are strong and incredibly lightweight.
The 1299 Panigale features the finest brakes available - Brembo's M50 Monoblock callipers. Sporting an extremely compact design and machined out of a single alloy block, the M50 callipers offer the ultimate in rigidity and deformation resistance during extreme braking.
In the rear all models use a full LED taillight which accents the all-new split tail, while a perfectly integrated under-belly exhaust keeps the lines clean and pure.