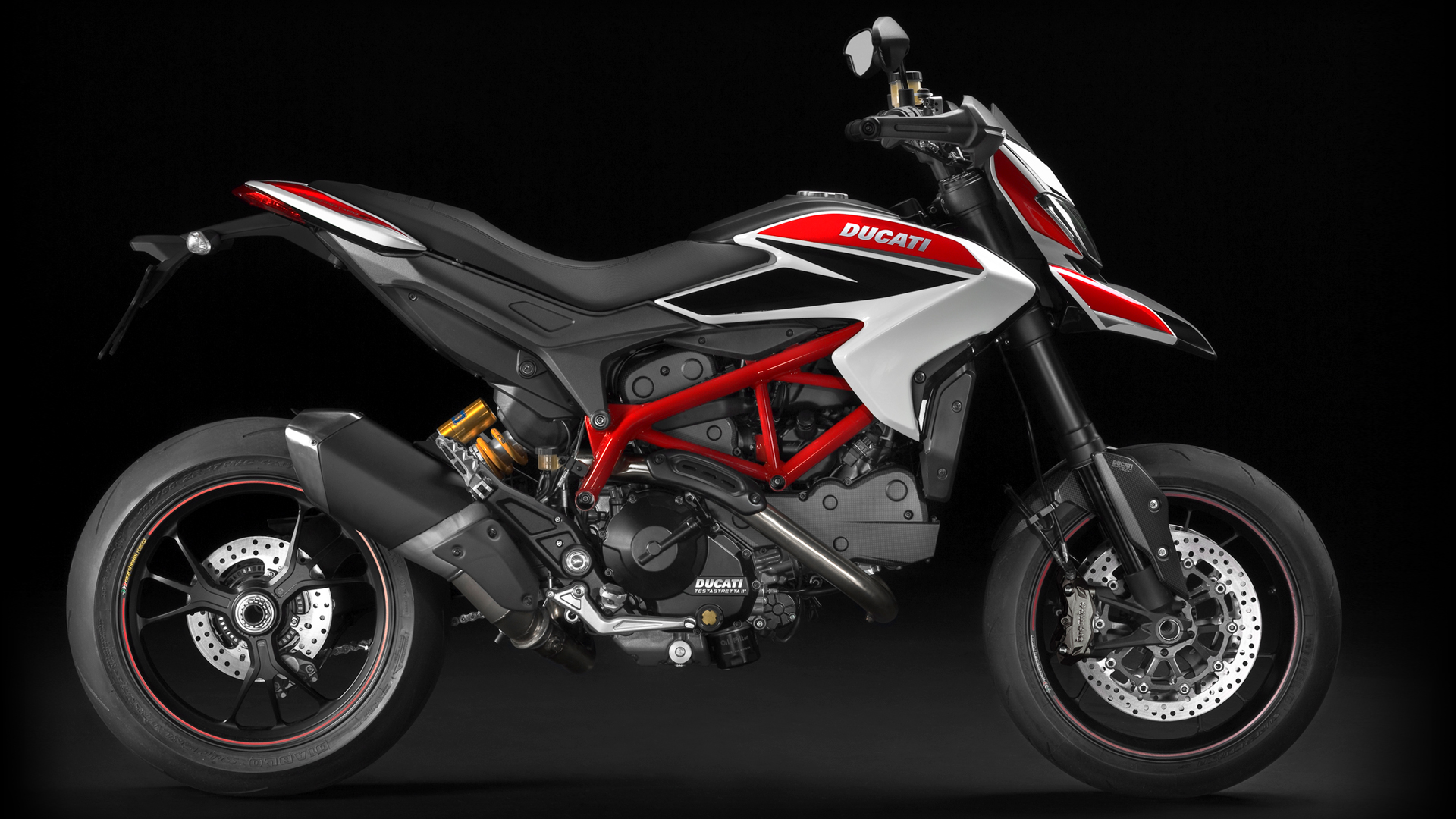 The new Hypermotard family has left the 2-valve configuration behind to adopt a new 4-valve engine with a water-cooled cylinder, featuring a bore x stroke of 88 mm x 67.5 mm designed to achieve a perfect balance between usability and performance: this is the new 821 cc Testastretta 11° engine which provides maximum power of 110 hp @ 9,250 rpm and torque of 89 Nm @ 7,500 rpm. The new Testastretta 11° adopts technical solutions which directly reflect Ducati's engineering know-how and have led to the creation of an extremely fluid and stable engine: the 11° valve overlap confirms the excellent results obtained in the Multistrada 1200 family and improves the exhaust and intake stages with consequent steady operation at medium and low speeds. The relocation of the fuel injectors, which was also applied to the engine of the new Multistrada 1200, aims the jet of fuel directly at the hotter rear end of the suction valve, so that all fuel is atomised; a secondary air system similar to that of the 1199 Panigale enables the engine's operation to be optimised thanks to the controlled flow of oxygen which reduces cyclical combustion dispersion, thus effectively eliminating unburnt fuel. Ultimately, Ducati has managed to obtain a new engine that is extremely enjoyable, performs excellently and which can significantly limit emissions of unburnt fuel.
The Ride-by-Wire system, which is present on all the models in the Hypermotard family, allows 3 different engine mappings to be used to control torque and power: 110 hp with sporting "HIGH" torque 110 hp with progressive "MEDIUM" torque 75 hp with progressive "LOW" torque The structural features of the new 821 cc Testastretta 11° engine, together with the use of the Ride-by-Wire system which controls the opening of the butterfly valves on the basis of the input received, are the starting point in obtaining the Riding Modes for the new Hypermotard models. Each Riding Mode has a preset engine mapping, but can be adjusted and customised to suit rider needs.
The rear suspension on the Hypermotard SP performs excellently thanks to the fully adjustable Öhlins rear shock, with an integrated "gas" tank which enables a rear wheel travel of 175 mm.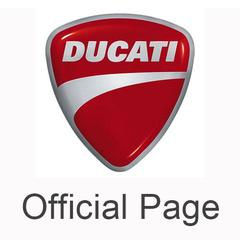 Ducati Hypermotard SP
Parked to
Diagnosed Hyper
by
Ducati
A raised set-up, forged Marchesini rims, fully adjustable suspensions with an ultralight Marzocchi aluminium yoke and Öhlins rear shock absorber for an extraordinary dry weight of 171 kg. ABS and Ducati Traction Control as standard, so you can concentrate on having a good time.
Vehicle Info: 2014 Ducati HYPER MOTORARD 1100 EVO SP