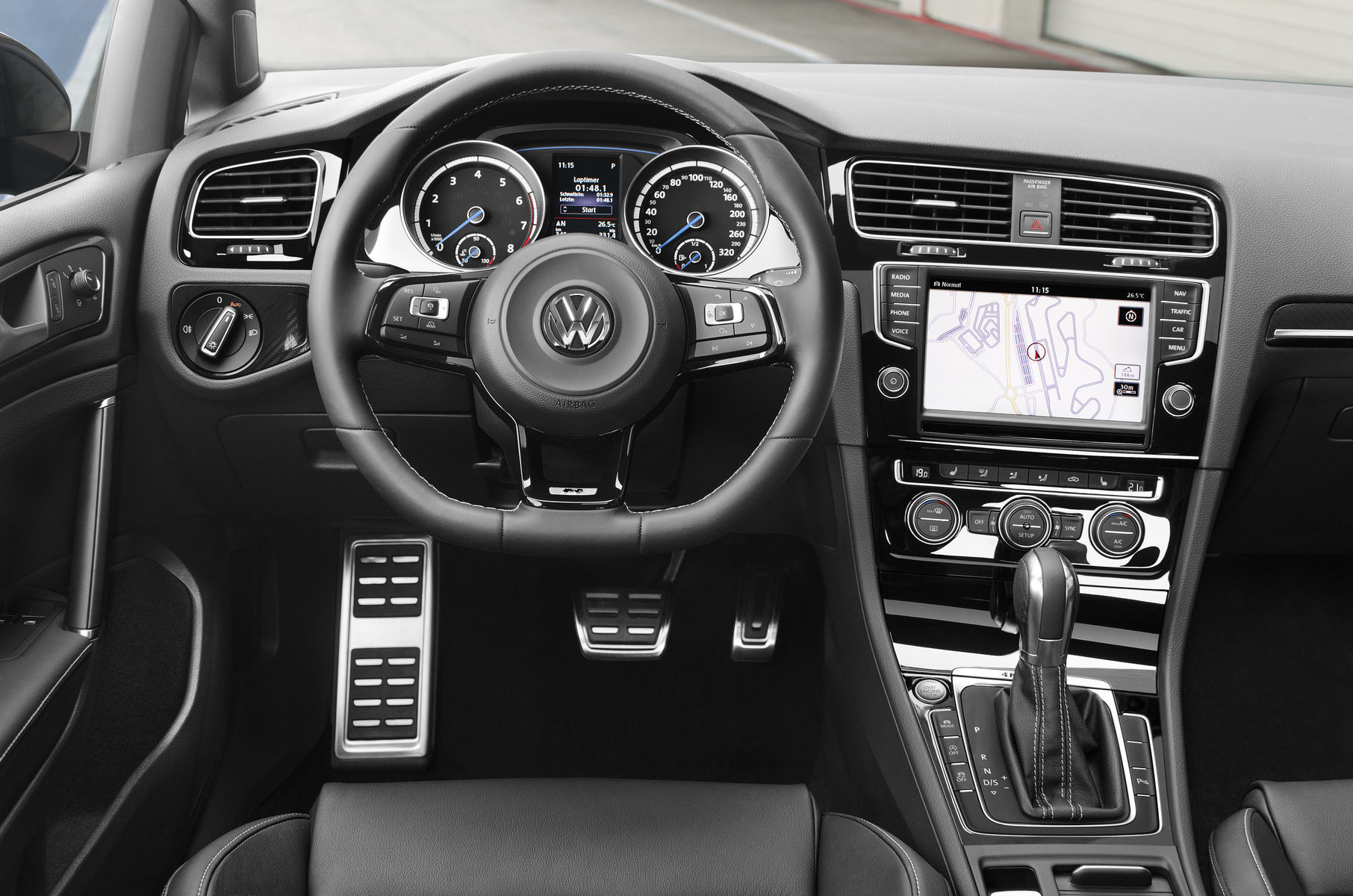 The instruments and the touchscreen's start menu were also customized. When the ignition is switched on, the illuminated light-blue tachometer and speedometer needles sweep once across the entire scale to their end pins. The instrument needles are also automatically illuminated as soon as the driver's door is opened. The radio or navigation system touchscreen shows an animated "R" logo on startup.
The '15 VW Golf R - Interior
Parked to
Get Ready... for Golf R
by
Volkswagen USA
Built for style, function, and simplicity the intuitive interior of the Golf R brings any driver closer to the road.
Vehicle Info: 2015 Volkswagen Golf R