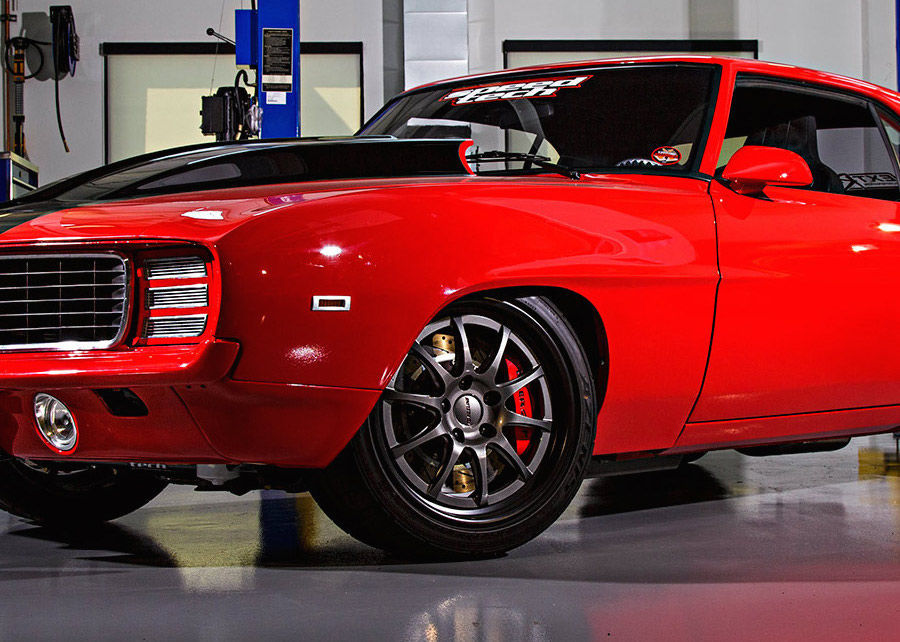 Who says that old pony cars can't handle? Roger's '69 "RedZed" Camaro was built by our partners at SpeedTech Performance. It's powered by a 525HP Chevrolet Performance LS3 crate engine mated to a T-56 6-speed and rides on SpeedTech's complete ExtReme front subframe, SpeedTech's rear torque arm kit, Viking Performance double-adjustable coilovers, Baer brakes, 315/30ZR18 Falken Azenis RT615K tires, and 18x11/18x11.5 Forgeline GZ3 wheels finished with Gunmetal centers & Satin Black outers! See more at:
http://www.forgeline.com/customer_gallery_view.php?cvk=1817
Photo courtesy of Super Chevy Magazine.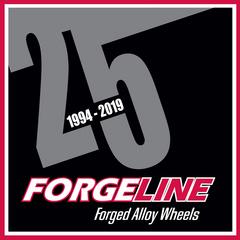 Vehicle Info: 1969 Chevrolet Camaro
Keywords
Sign up to add your own keywords