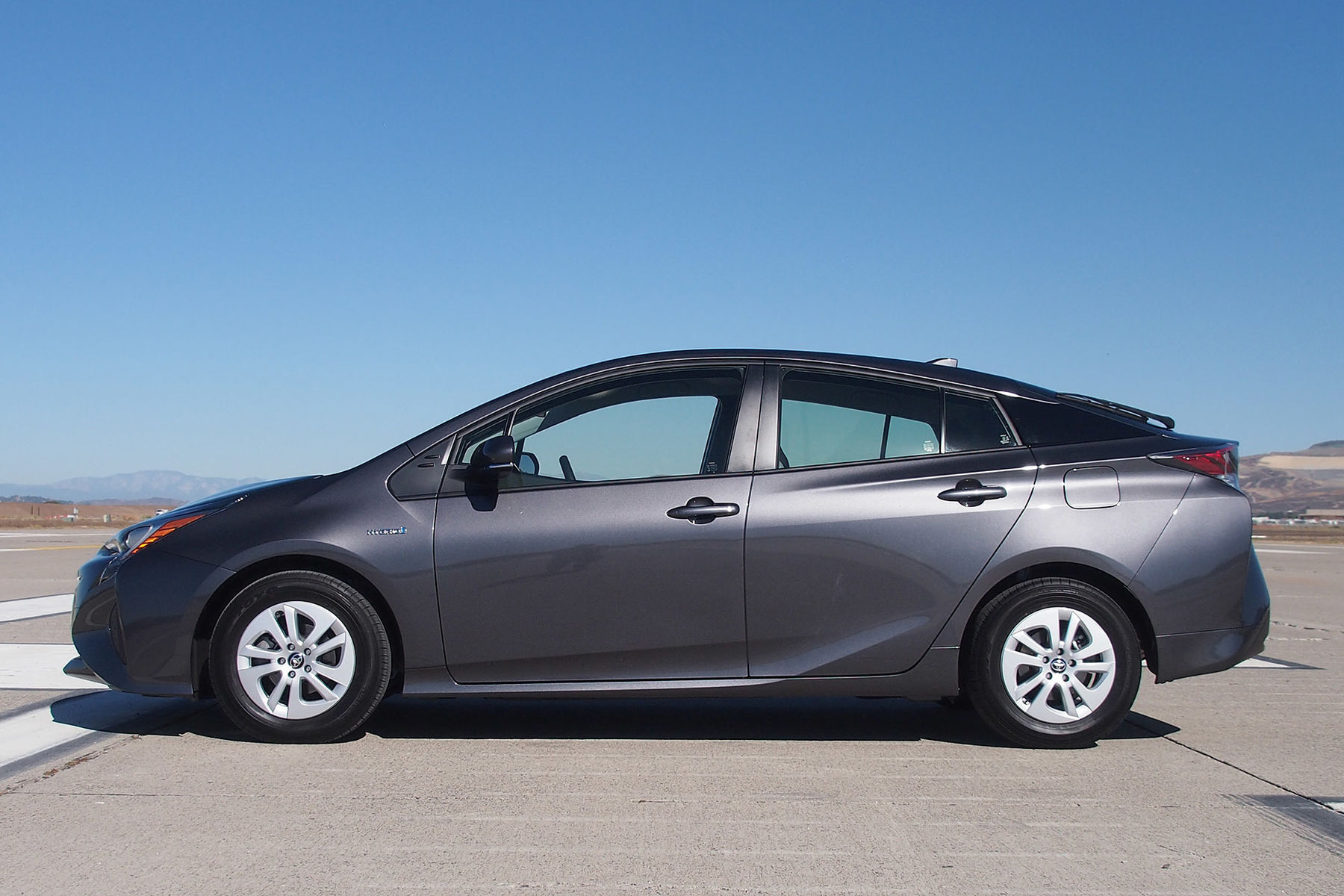 New double wishbones in the rear provide more stability and lead to a more spirited-handling package.
After putting in 48.8 mixed-use miles our dashboard display indicated 57.3 mpg.
Opting for Toyota's new TSS (Toyota Safety Sense), gives you electronic intelligence that feels like its paving the way for an autonomous experience.
Interieor finish and quality was good, and efficient. It's not overwhelmingly nice, but it gets the job done.
The new Prius is straddling the line between efficiency and fun. While before the Prius story was one of sheer fuel economy, this feels like a legitimate step in the direction of a more interesting driving experience.