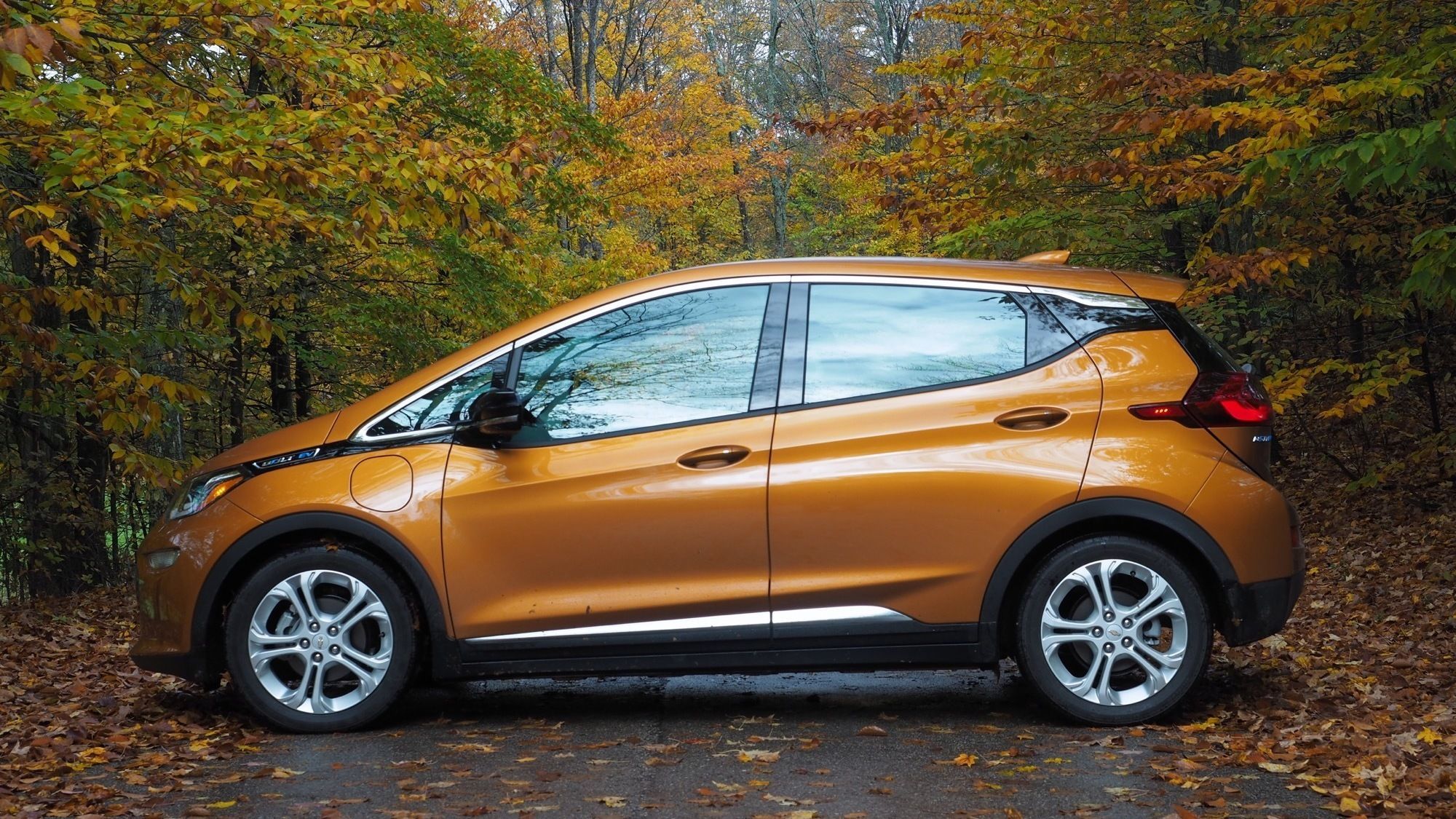 All of the thrills that electric drive offers on any EV are here in full effect– the smooth quietness, the instant torque, the gamification to try and beat your range estimate.
With the heavy slab of the 60-kWh worth of lithium-ion cells locked down under the floorboard, the Bolt is stable as she goes around any but the craziest of corners.
On the straightaways, there's enough oomph in the 150-kW electric motor to propel you to 80+ miles per hour without any fuss. You won't realize what 266 pound-feet of torque and 200 horsepower are capable of in a small hatchback.
The Bolt is surprisingly roomy inside.
The Chevy Bolt EV comes cruising with 238 miles of range.