The sinkhole devoured 8 Corvettes - some more damaged than others, but this was one of the worst.
Each employee that worked on the car signed part of it, so Chevy wanted to keep as many original parts as possible.
Despite efforts to keep originality, the hood, front fascia, and side sills needed to be replaced. But before that, scans of the names signed there were taken and put on those same areas. In the one case where the signature couldn't be recovered, GM secured a new signature from the original signor.
For a brief period of time, the Corvette was on display, just like this, as part of a display to show the damage from the sinkhole disaster.
Once removed from its temporary display, the car went to GM's Design Center in Warren, MI. 1,200 man hours from 30 people later, and it'll go back on display at the Corvette museum.
The header actually popped back into place, for the most part, when the car was removed from the sinkhole. The new glass even dripped right into place. And they still had the original printer file for the "1,000,000" so neither turned out to be a huge problem.
The windshield header was considered to be one of the potentially toughest aspects of the restoration. That, and the "1,000,000" banner were thought to be potential losses.
Chalk it up to good GM engineering, but the engine and transmission was in mostly good shape. And any other drivetrain components were restored rather than replaced.
With so much damage, it probably would have just been easier to source replacement parts for any damaged powertrain components.
Fun Fact: The very first Corvette off of the assembly line was white with red interior just like the 1,000,000th.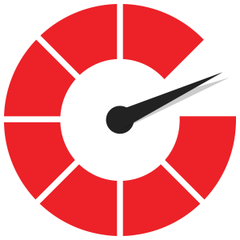 1 Millionth Corvette Restored
Parked to
RACING & PERFORMANCE
by
Autoblog
The one-millionth 'Vette came out of the 2014 Corvette Museum sinkhole disaster looking like a pancake. Bringing the convertible back to perfection has taken four months and 1,200 man-hours, but the milestone car is finally on display again.
Vehicle Info: 1992 Chevrolet Corvette