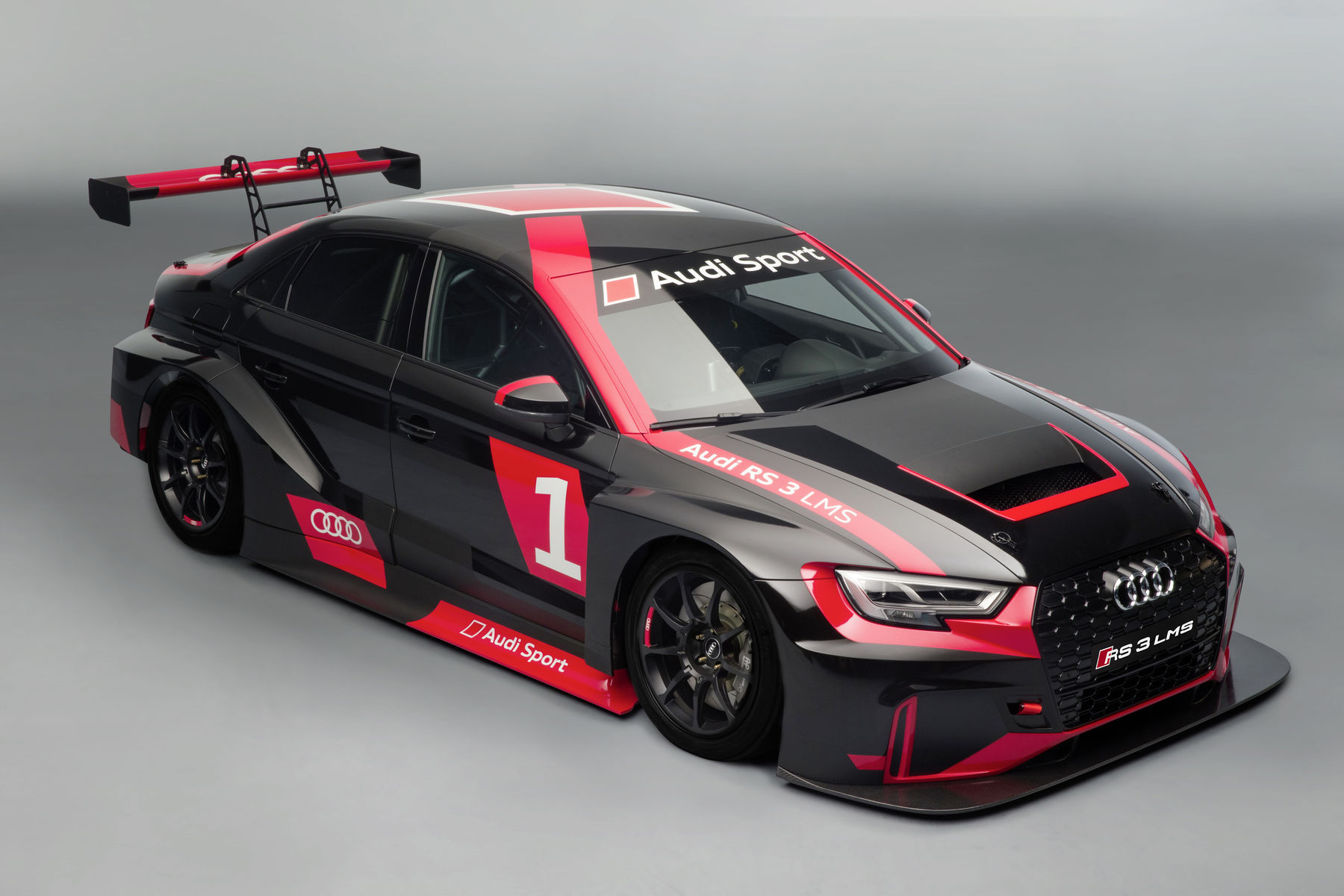 Pricing starts at $112,000 USD for the club sport version and $145,000 with the six-speed sequential transmission.
The RS3 LMS is far wider than the standard sedan.
Powered by Volkswagen's 2.0-liter turbocharged four engine, pumping out 330 horsepower and making a 0-60 mph time of 4.5 seconds.
Audi Sport designed the RS3 LMS for the still-new TCR FIA-spec racing series.
Inside, it's all bare metal and plastic, ditching any semblance of road-going civility.