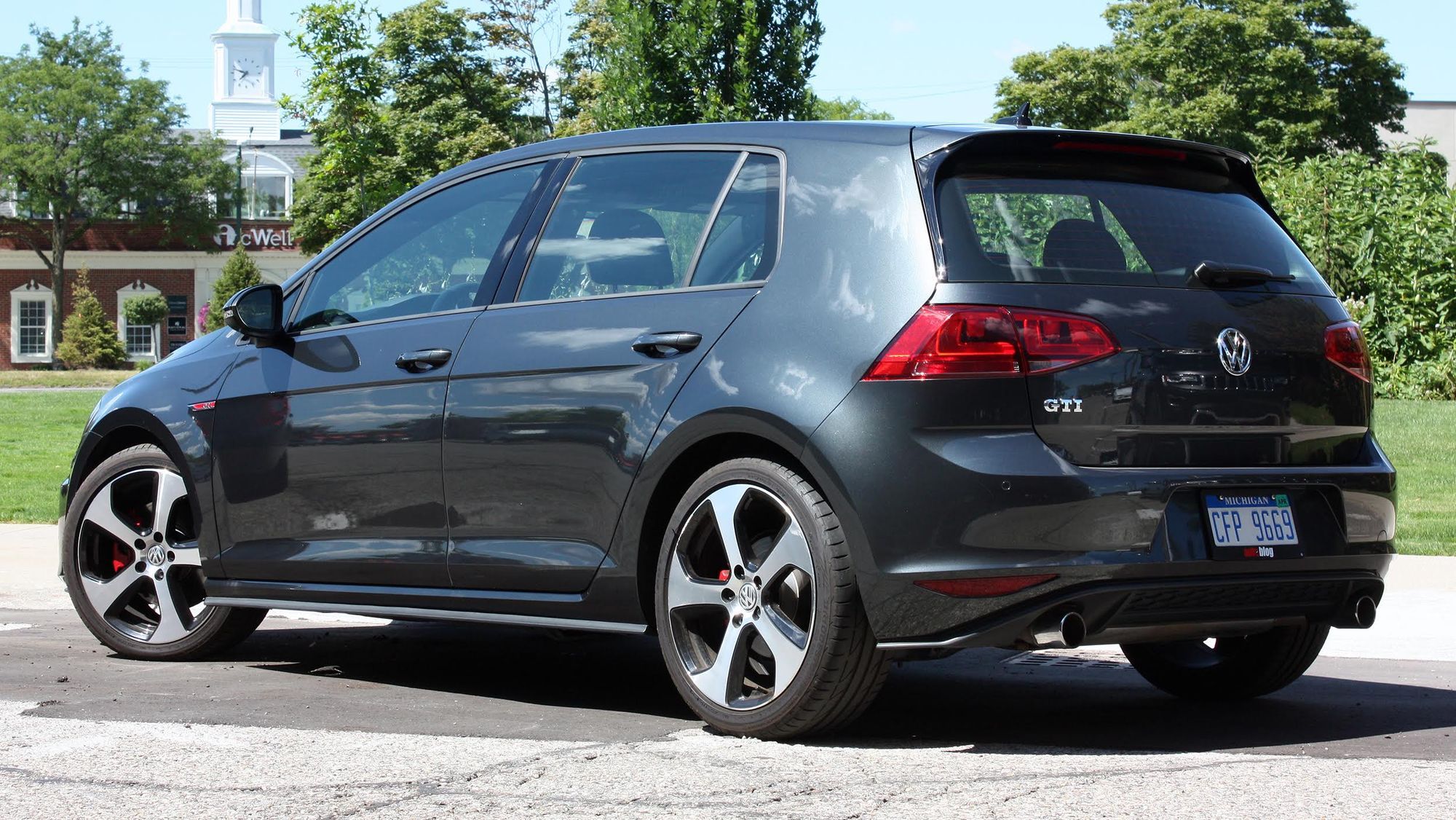 This is an undercover performance hatch. Only a few bits of badge-swag, and those five-spoke wheels, call out that this is the quick Golf.
We're due a check-in at the local dynamometer; 210 official horsepower feels low when she's giving you all she's got.
She's sticky, too. We've enjoyed only a few slow corners since the summer Bridgestones have come back on.
Yes, that's an Autoblog license plate frame. If you see us in your town, say howdy.
Dots in the bumper feed the VW Driver Assistance package the info it needs to prevent bumps and dings in daily driving.
The S trim car comes with cloth seats with plaid inserts. We also opted for the lighting package!