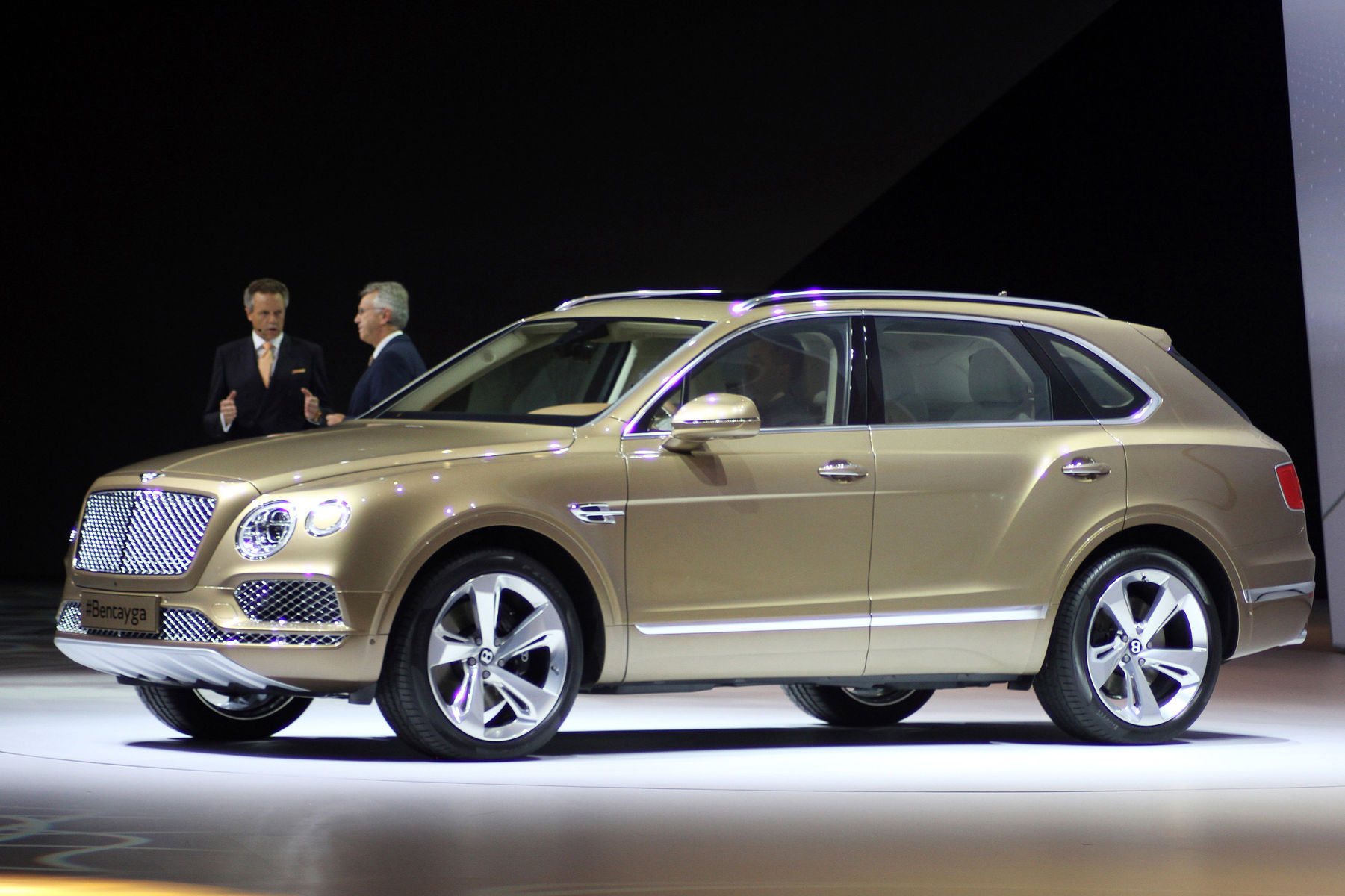 There will be plenty of cylinders - starting with a 600 hp 12 cylinder. Our bet is that a twin-turbo V8 will be available at some point as well.
Look for diesel, hybrid, Speed, and 7-seat versions of the Bentayga sometime after initial launch.
With a claimed 0-60 mph time of 4.0 seconds (0-100 km/h in 4.1 seconds) and a top speed of 187 mph (301 km/h), the Bentayga should be the world's most powerful and fastest SUV.
8 different driving modes are available to the pilot. Our guess is that the parking assist will be used more than the offroad setting.
Rear passengers benefit from the Bentley Entertainment Tablet – a removable 10.2" Android device with 4G, WiFi and Bluetooth for high-speed on-board connectivity.
The interior is pure Bentley, and maybe where the model will shine the most. Look for all kinds of wood trim options, supple leather, and tight tolerances. You'll know you're in a Bentley.