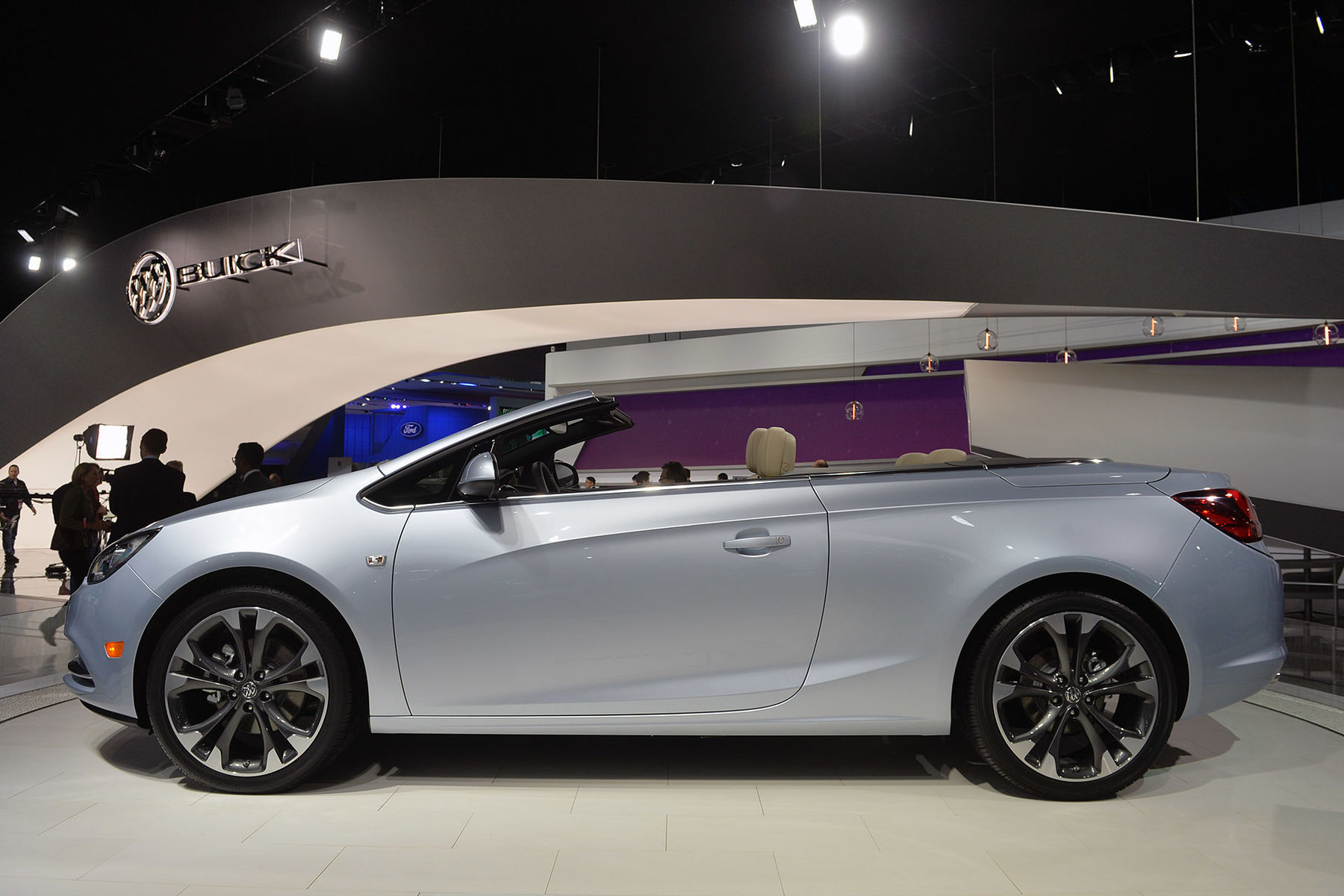 Pick one of two trims: 1SV or Premium. Hint: To get more wheel and paint choices, you need to go premium.
Okay, you went premium. Baller. That means you can keep wheels with black centers (standard), or take ones with spokes that look like tent stakes. Both 20-inchers.
Blue, black, coconut, sky blue, and gray are $395 options. White is free.
The 1.6-liter turbo four-cylinder rated at 200 hp teams with a six-speed slush.
Starts at $33,990, which includes leather seats (heated in front), HID headlights, and rear-view camera standard. Premium costs $3,000 more.