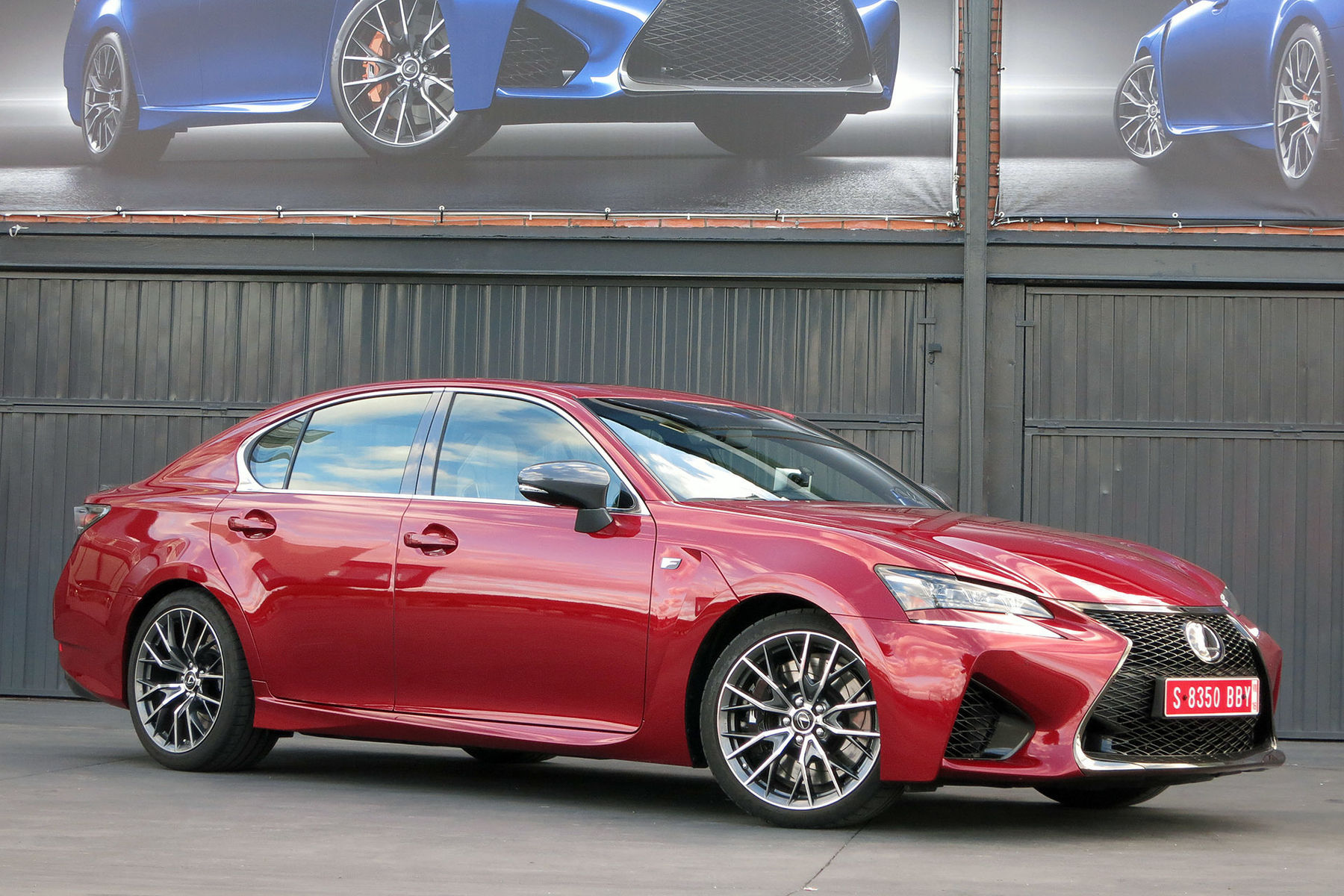 Sticking with the same V8 found in the RC F, the GS F makes 467 horsepower and 389 pound-feet of torque.
In a departure from most new luxury sports cars, Lexus keeps driving mode selection simple. There's just two buttons you need to pay attention to: Drive Mode Select, which adjusts engine response and performance and Torque Vectoring Differential.
Rigidity is key in the GS F's performance. No active or programmable suspension or damping, and more welds, bracing and structural elements make for a tighter package.
Inside and out, the GS F looks and feels different from the standard GS. These huge grilles look aggressive, and also house oil and transmission coolers.
Base price for the GS F comes in at $85,380. That's a bargain compared to its competition, and the value is definitely there.
Steering is unfortunately lifeless - precise, but doesn't have correct weight or feedback under load.
The stacked exhausts look like something that should produce some impressive noise. But even this naturally aspirated V8 is quiet and requires help from the stereo to make it sing.