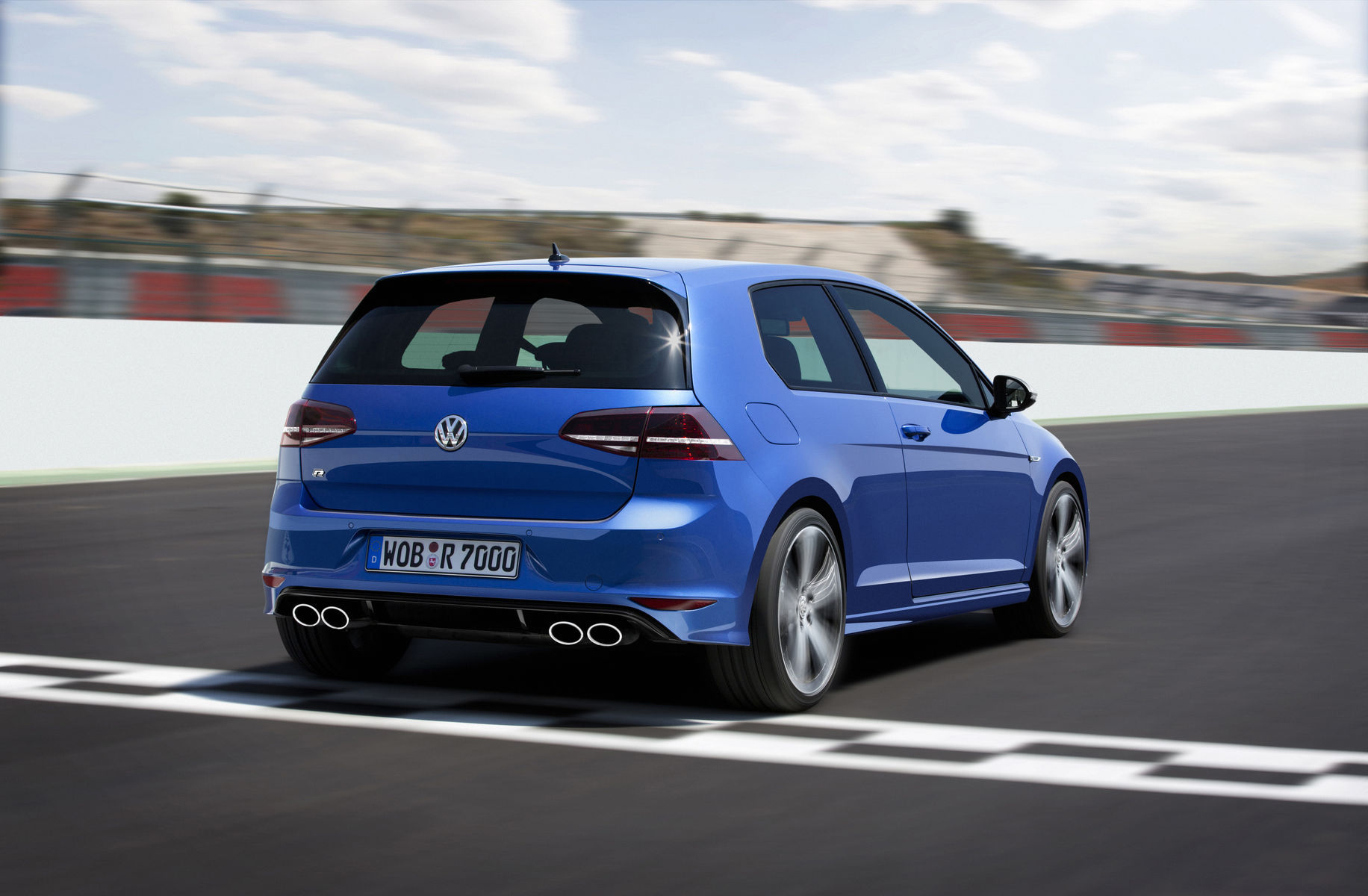 The Golf R features a sport suspension setup that is specifically tuned to the car. Compared to the base Golf, the ride height was dropped by 0.8 inches, which makes the Golf R even lower than the GTI, by an additional 0.2 inches. In the Golf R, the strut-type front suspension has a newly developed lower control arm and the multi-link rear suspension was enhanced with different tuning of the toe-link bearings.
The '15 VW Golf R
Parked to
Get Ready... for Golf R
by
Volkswagen USA
The definition of "Hot Hatch", the Golf R puts down 290HP through an all wheel drive system, and looks good doing it. At home on a racetrack, or getting you to work.
Vehicle Info: 2015 Volkswagen Golf R