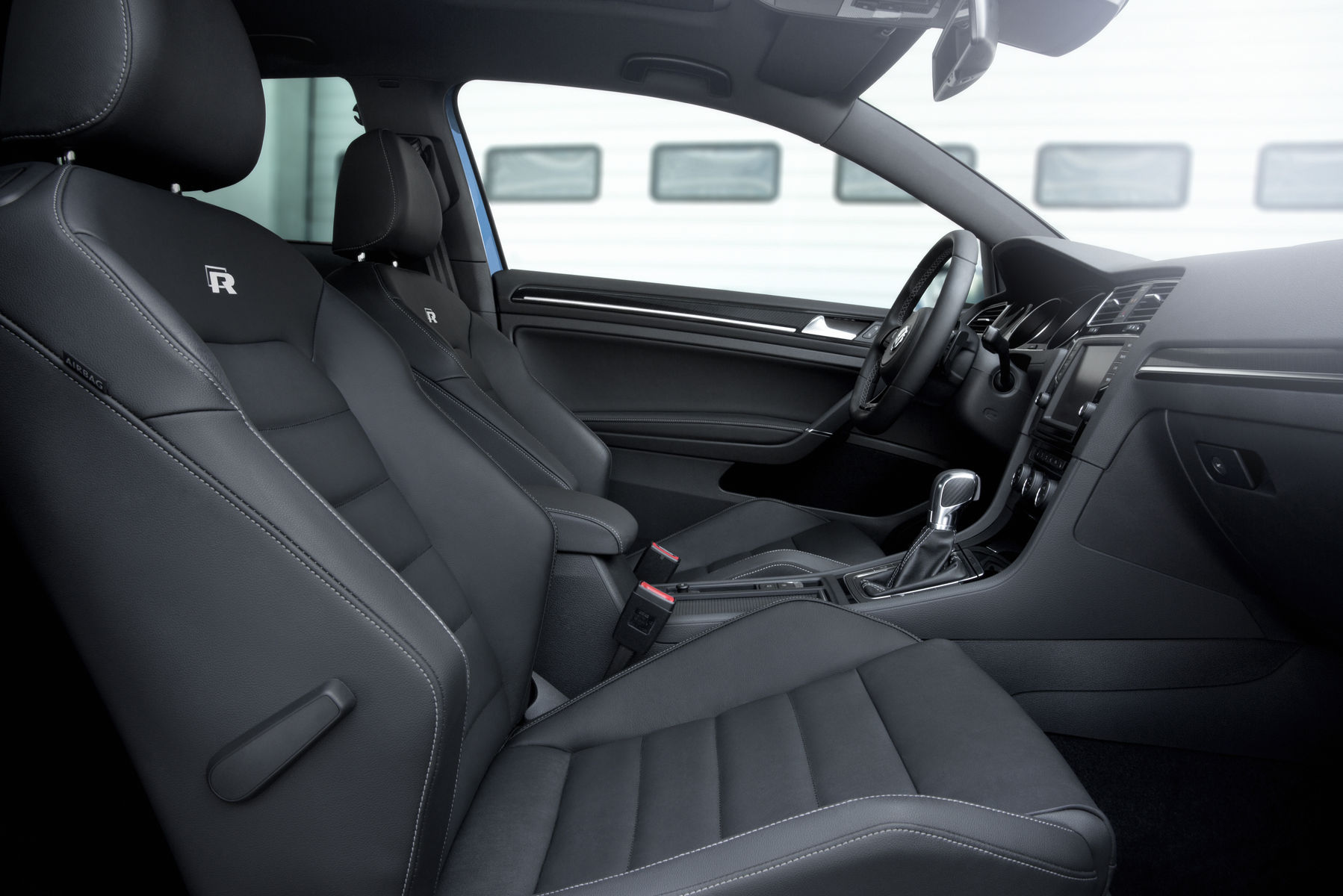 The most powerful Golf is equipped with front sport seats and leather seating surfaces that feature outer seat surfaces, inner side support panels, and head restraints upholstered in dark "Carbon" Nappa leather. Meanwhile, the center sections of the seats are trimmed in dark or light Nappa leather. Leather is also used to trim the upper and lower grip zones of the three-spoke "R" sport steering wheel, which has a chrome "R" logo on its lower cross bar.
The '15 VW Golf R
Parked to
Get Ready... for Golf R
by
Volkswagen USA
Built for style, function, and simplicity the intuitive interior of the Golf R brings any driver closer to the road.
Vehicle Info: 2015 Volkswagen Golf R