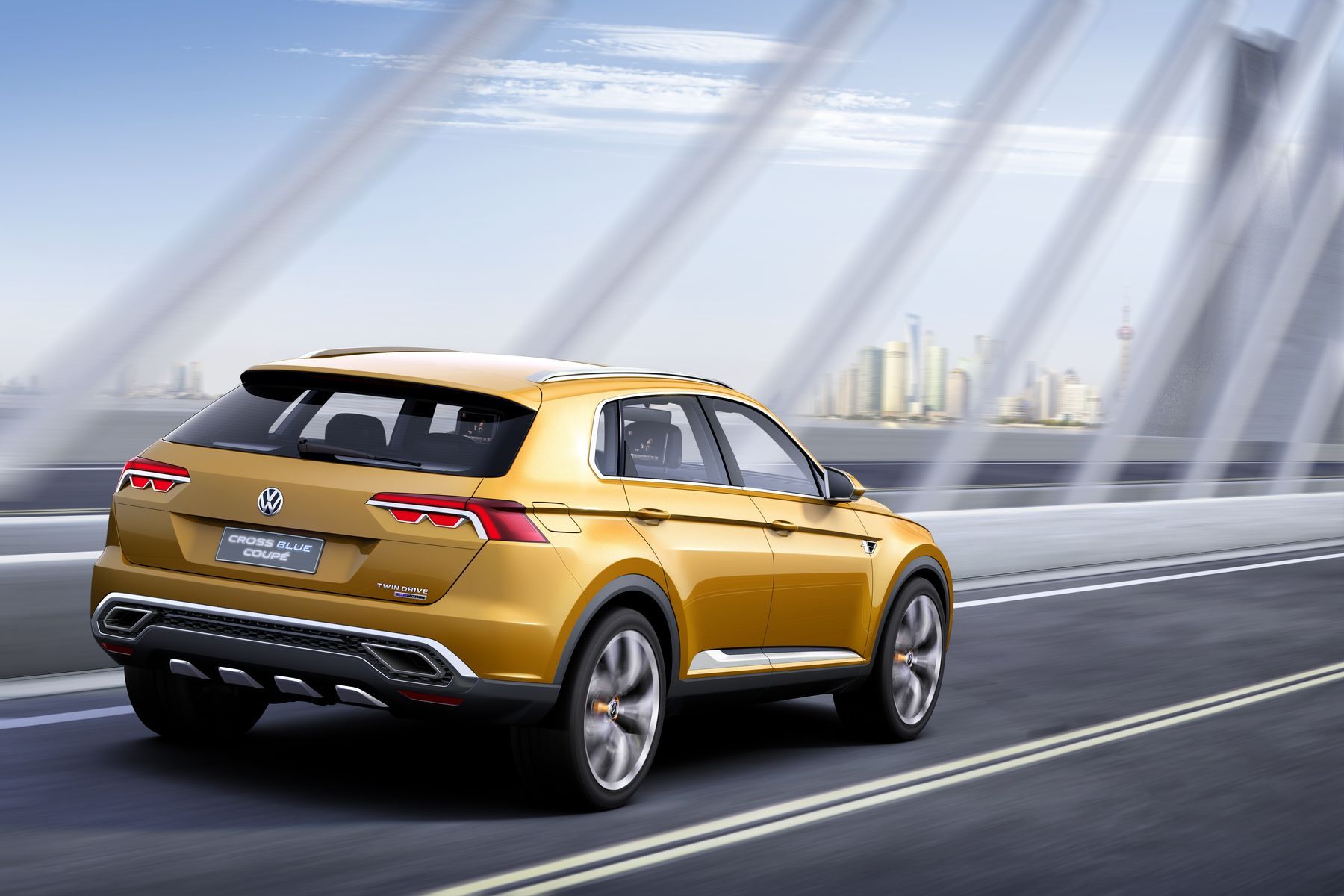 The prominent stainless-steel tailpipes are integrated into a polished aluminum trim panel that runs horizontally. The rugged looking anthracite-colored area on the lower edge of the rear bumper is repeated on the front bumper, on the sills, and on the wheelarch trim, giving another styling feature that runs around the entire vehicle. As at the front of the car, there are skidplates integrated into this anthracite-colored piece.
VW Cross Blue Coupe Concept
Parked to
CrossBlue Concept
by
Volkswagen USA
Five-seat SUV concept is based off the new MQB architecture and features a plug-in V6 gasoline-electric hybrid drivetrain.
Vehicle Info: Volkswagen