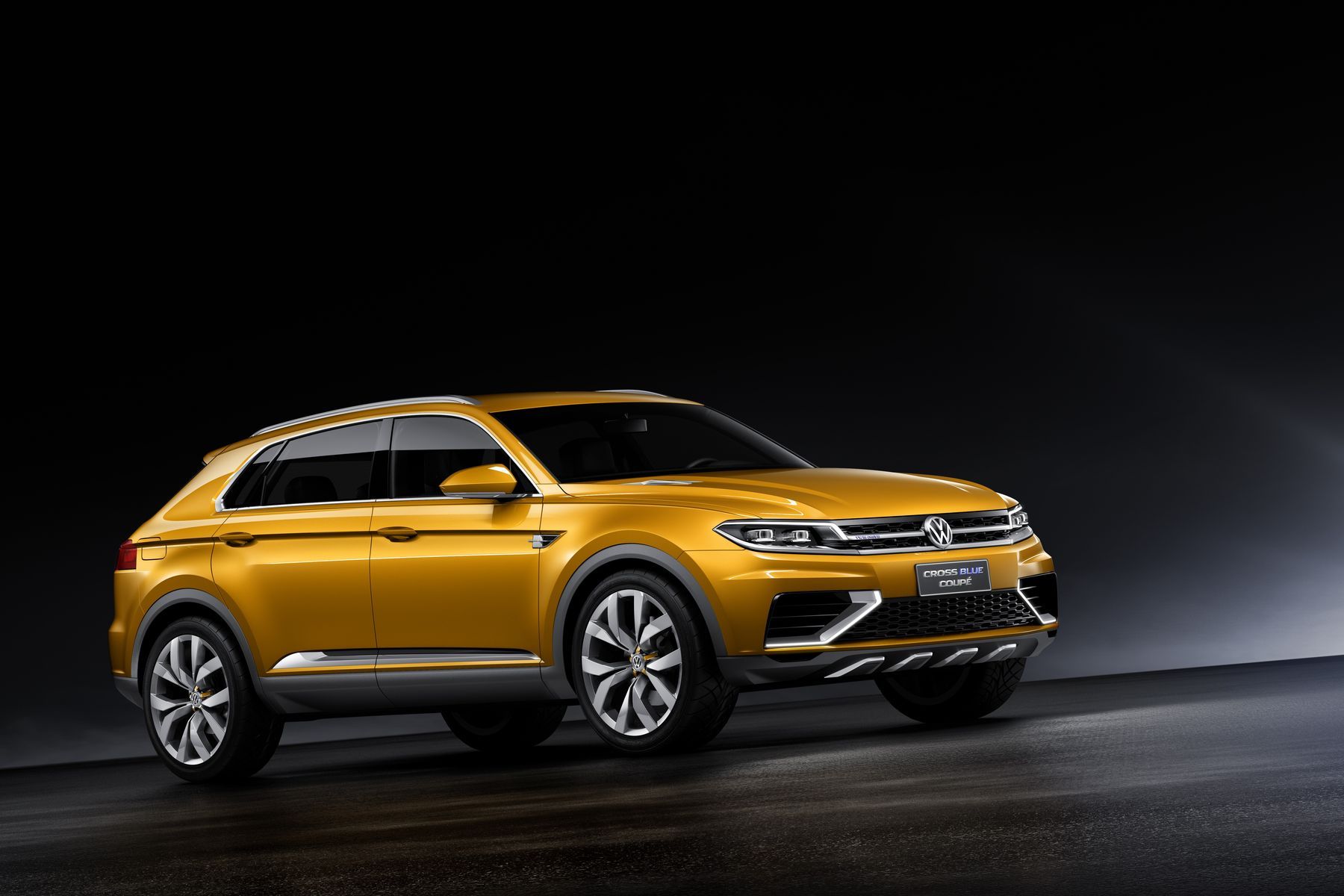 The radiator grille trim, consisting of two polished aluminum struts and the VW logo, is now a 3D element extending into the headlights. The lateral ends of the upper strut are used for the Daytime Running Lights, creating a unique and very special "eyebrow" light signature.
The lower cross strut is a pure aluminum element that extends from beneath the free-standing LED headlights into the fenders. The entire grille unit is surrounded by a high-gloss black frame.
VW Cross Blue Coupe Concept
Parked to
CrossBlue Concept
by
Volkswagen USA
Five-seat SUV concept is based off the new MQB architecture and features a plug-in V6 gasoline-electric hybrid drivetrain.
Vehicle Info: Volkswagen