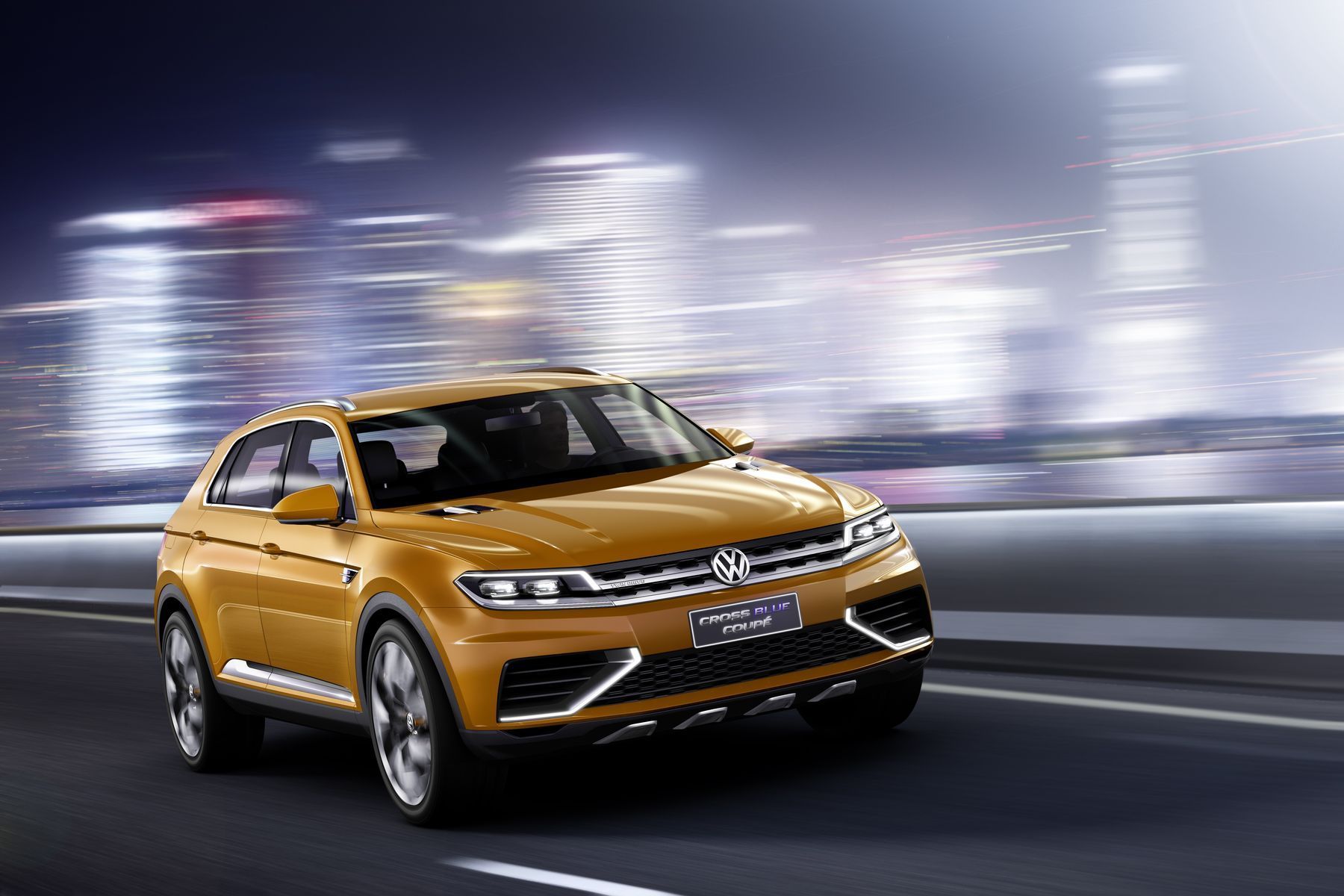 A key element of Volkswagen design DNA is the predominance of horizontal lines. The key elements of the front end design are the free-standing LED headlights, LED light signature, and radiator grille trim.
VW Cross Blue Coupe Concept
Parked to
CrossBlue Concept
by
Volkswagen USA
Five-seat SUV concept is based off the new MQB architecture and features a plug-in V6 gasoline-electric hybrid drivetrain.
Vehicle Info: Volkswagen