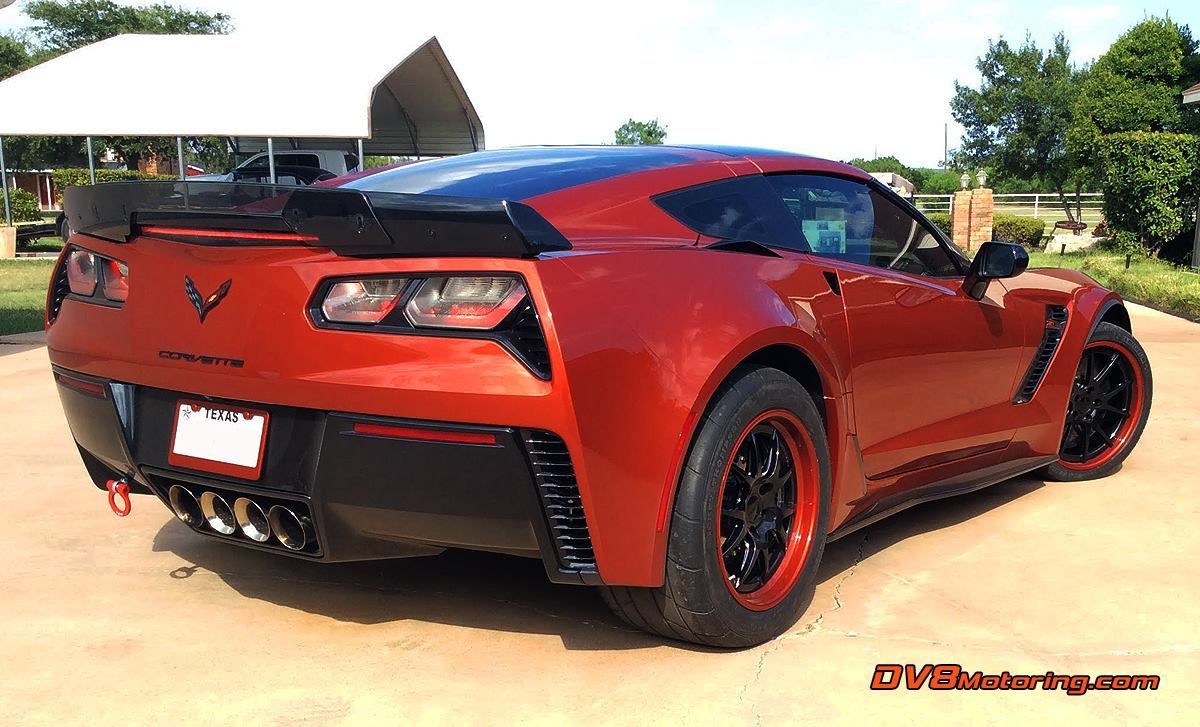 Tony at Deviate Motoring equipped Paul's 2015 Corvette Z06/Z07 with this Forgeline GA3C street/strip setup. (Paul purchased six wheels, two pairs of rear wheels, to make trips to the drag strip simple.) Paul's GA3C wheels are 19x10.5 in the front wrapped in Michelin Pilot Super Sport tires. And for street use, he also uses a Michelin Pilot Super Sport in the rear wrapped around 19x13.0 GA3C wheels. But at the drag strip, he swaps the rear wheels to a 18x12.5 wrapped in a 345 Mickey Thompson drag radial (shown in these photos). All of his GA3C wheels are finished with Carbon Flash powdercoat centers, Carbon Flash powdercoat inner barrels, and Sunrise Orange Metallic painted outers.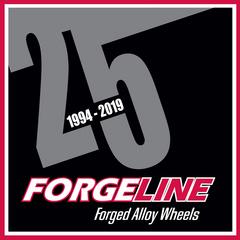 C7 Z06/Z07 on Forgeline GA3C Wheels
Parked to
C7 Corvettes on Forgeline Wheels
by
Forgeline Motorsports
Another street/strip setup from our friends at Deviate Motoring! Tony equipped Paul's C7 Z06/Z07 with six new Forgeline GA3C Concave wheels, including a set of 19-inch wrapped in Michelin Pilot Super Sport tires, for the street, and an extra pair of 18-inch rears wrapped in Mickey Thompson drag radials, for the strip!
Vehicle Info: 2015 Chevrolet Corvette Z06