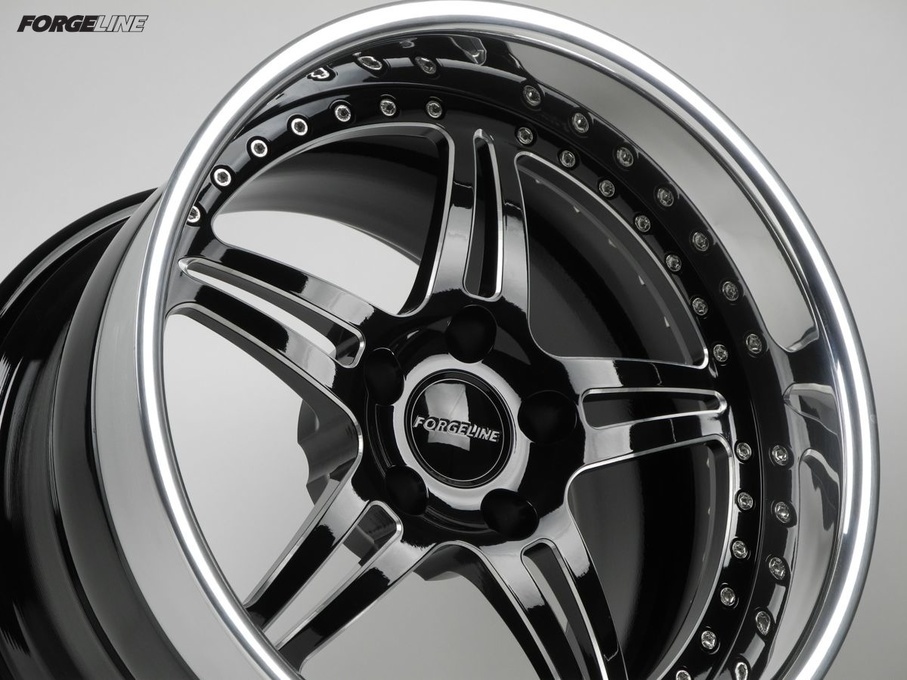 Look closely, and you can see our Diamond Cut finish option around the edges of the spokes on this Premier Series SP3P wheel finished in Gloss Black with a Polished outer. Learn more about the SP3P (including sizes and pricing) at:
http://www.forgeline.com/products/premier-series/sp3p.html
Diamond cut edge creates a dimensional two-tone color effect and is created by putting the wheel center back onto the mill, after the first round of powder coat has been applied. Then the entire center returns to powder coat to receive a clear coat.