About Us Since: 2002
MetalWorks is a high end restoration shop specializing in Pro-Touring builds and LS conversions. We also have a fully stock "walk in" Speed Shop and an acid dipping facility for rust/paint removal. We have put in the hours and battled through the learning curve of what works, and what doesn't. We know what components flow together to create the best end result, and deliver top performance as we work with these components every single day. We are passionate about restoring cars, and building performance into them...let us put our knowledge to work for you.
Specialities (25)
Performance
Electronics and Gauges Air Delivery Systems Alignment tuning Brakes Drivetrain Exhaust Fabrication Induction Motor Tuning Supercharge/Turbo Suspension Wheels & Tires
Styling
Bodywork Fabrication Lighting Paint Suspension Wheels & Tires
Restoration
Body Fabrication Frame & Chassis Interior Mechanical Motor & Drivetrain Paint, Chrome & Protection
Manufacturer Specialties
Buick Cadillac Chevrolet Chrysler Dodge Ford Lincoln Pontiac
Vehicle Types
Automobile

Classics & Customs
Modern Muscle
Trucks & SUV
Off-road
Our Team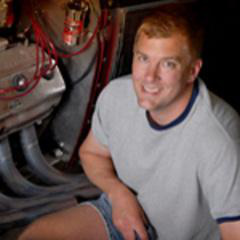 Jon Mannila
Founder & Owner
Jon is the owner and founder of MetalWorks. Old cars have always been big part of his life. He started out like most with more ambition than knowledge. Now, he takes great pride in helping others realize their dreams of building and owning a beautiful classic car.