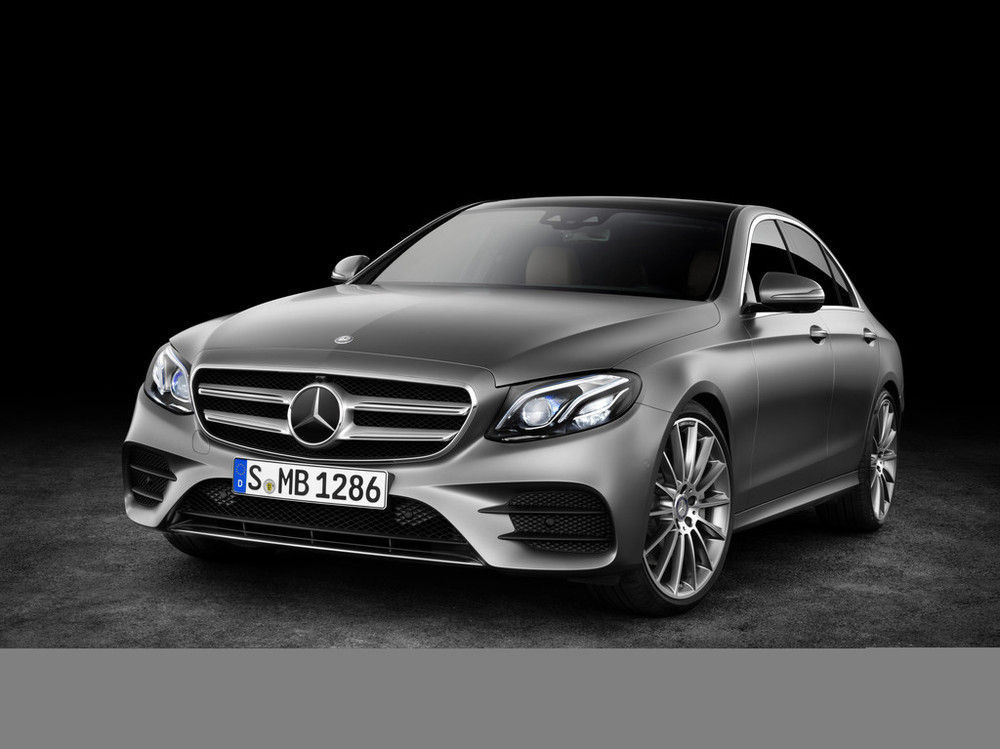 General guesses for engine choices are a four-cylinder E300, six-cylinder E400, the aforementioned E350e, and probably an E250d diesel, like the one that's currently offered Stateside. Oh, and some kind of wonderfully maniacal AMG variant.
Ready for the list of features? Remote control parking via a smartphone app, NFC-based unlock and vehicle start using your smartphone, 84-LED adaptive headlights, Vehicle-to-X communication, evasive maneuver assistance that identifies pedestrians and helps you steer away from danger, adaptive cruise control that sets the speed based on road signs, adaptive steering that can follow a car in front even without lane markings, active emergency braking for cross-traffic, rear-seat seatbelt airbags, an air bladder that pushes front-seat occupants towards the center of the car before a side impact, and an audio system that triggers your eardrum's reflexes to prevent hearing damage in a crash.
The new E Class will have one of the most interesting and beautiful interiors of any car. Period.