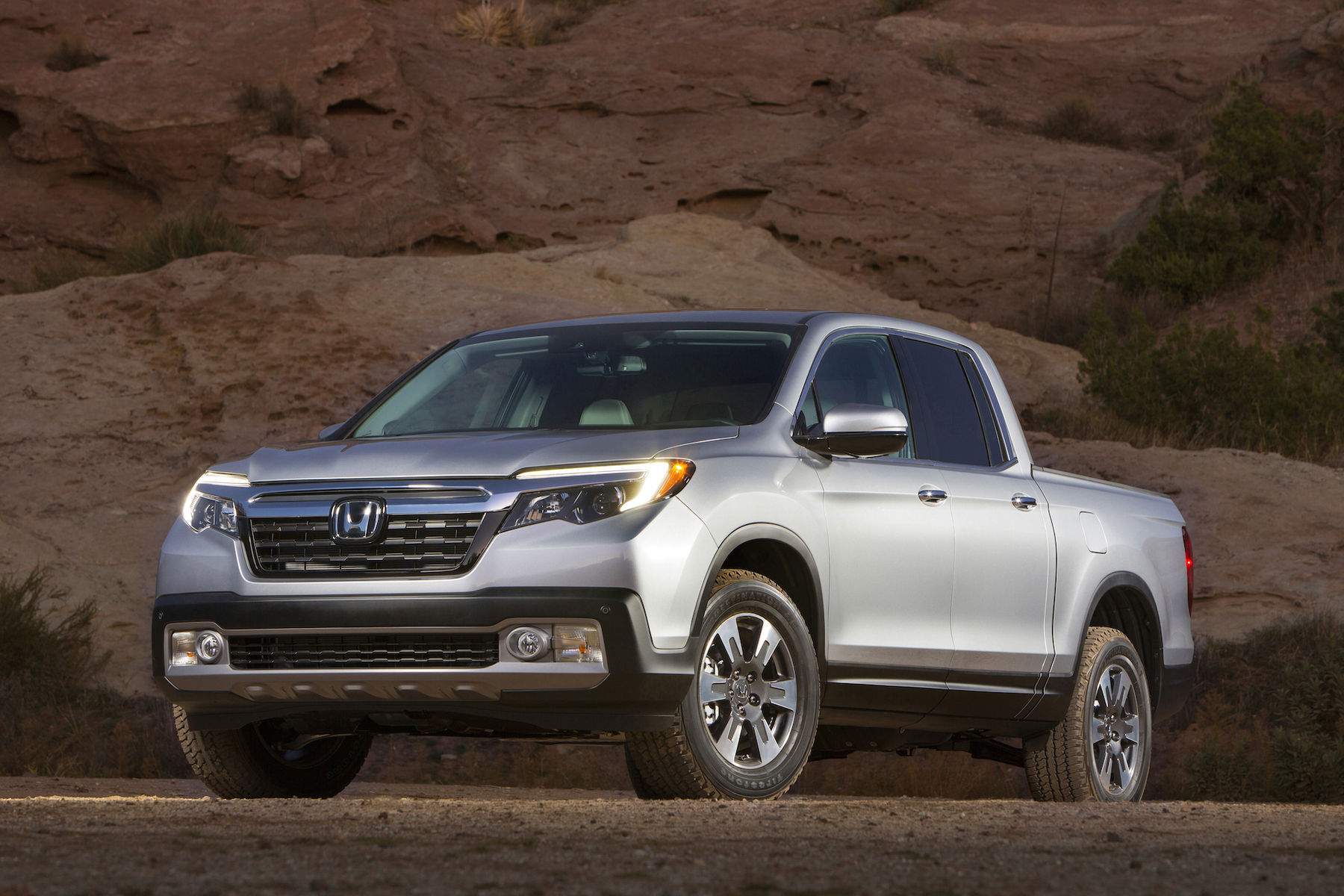 FWD is standard, but AWD is available with torque vectoring and a terrain management system.
Honda wants none of the typical body-on-frame construction and have instead opted for unibody construction just like the predecessor. The chassis is based off of the Pilot.
Don't expect a gas-guzzling V8. Honda says the Ridgeline is getting a 3.5 liter V6 with "best in class" fuel economy.
Strap on a hitch, and tow up to 1600 lbs.